Flemming Bjerke has joined Martin Audio in the newly created post of Sales Manager for the Nordic region and Germany. He will report to International Sales Director Brad Watson, and his duties will include business development across the region while supporting existing sales channels and specialist partners.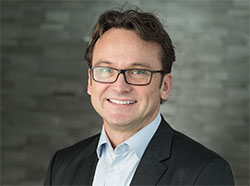 With extensive experience across vertical professional audio markets, Bjerke spent 19 years with distributor LydRommet in Norway before becoming MD of the company's Danish operation for ten years, and then spending three years as CEO of Listen Technologies Europe.
'I've known Flemming for 20 years and it's a testament to Martin Audio's growing reputation that we could secure his services, says Martin Audio MD, Dom Harter. 'We see an opportunity to significantly grow our market share in the next few years and I cannot think of a better person to lead that effort in the Nordics and Germany.'
'When Dom approached me about the possibility of taking on this role, I was genuinely excited,' Bjerke comments. 'Further investigation and discussion into Martin Audio's growing status, strategy and ambition only further served my excitement. To be back in the Loudspeaker business is great and I am looking forward to supporting the brand internationally and being part of the Martin Audio Family.'
'Flemming's experience is the perfect choice for this new role, and I am excited by his relationships and insight that will be invaluable as this business continues to grow,' Watson adds.
More: https://martin-audio.com