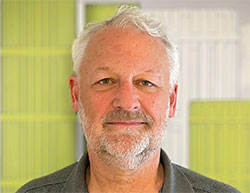 Torben Ekenberg has joined microphone specialist DPA Microphones as Head of Research & Development to lead the company's efforts in the creation of new technology and equipment. Also joining the DPA R&D team is Nikolaj Vejen, who takes the role of Senior Project Manager.
Ekenberg holds a variety of degrees in electro-mechanical engineering and business, and is a previous R&D manager for Brüel & Kjær's Transducer department. He comes to DPA with a familiarity of the brand and its technology. Most recently, he served as the Director of Program Management at BK Medical and has also held various executive positions with NNE Pharmaplan, Contex AS and Glunz & Jensen.
Vejen holds a master's degree and a Ph.D in mechanical engineering, and has more than 20 years' R&D experience. He has spent the majority of his career to date with audio and multimedia company Bang & Olufsen, where he held various project management positions, and was responsible for overseeing development of the B&O Play line of products. Most recently, Vejen served as Senior Project Manager at Jabra.