US audio and lighting distributor Group One Limited has recruited Tim Casey – a skilled Technician with 30 years of audio experience and a rich history with Calrec – to its team of Calrec Customer Support technicians.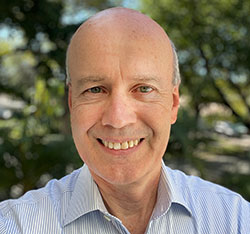 Casey began a career as a Technical Sales Associate for Studio Consultants Inc in 1996, which became the first US distributor for Calrec 25 years ago. He became a Technical Sales & Support Specialist, and was relied upon to highlight Calrec technology's features and benefits.
'I became the Calrec specialist at the Olympics in Atlanta in 1996 and remained a Calrec specialist for 22 years,' he says. 'Realising how significant IP was becoming in the professional audio industry, in 2017 I studied networking and cyber-security at the University of Miami.
Casey earned certification from the University of Miami's Cybersecurity program, and has certifications in CompTIA Network+, Linux Essentials and Cisco Systems NetAcad.
'The audio industry, and Calrec in particular, has really advanced with IP-based products,' Casey observes. 'Covid-19 quarantine meant remote working became the norm, and Calrec's ability to remotely support its IP-based products meant that I could use my new IP skills to help service Calrec's growing customer base.
'I'm hugely grateful that Calrec has a need that uses both my experience and recent work, and I'm very much enjoying the challenges of new technology with a lot of my colleagues from the past.'
'As IP deployments begin to dominate across broadcast audio it's serendipitous that Tim is part of Calrec again,' adds Calrec Customer Support Manager, Nick Hughes. 'He has long been the go-to expert for high profile events like the Super Bowl and Olympics, and he has the keen ability to help our customers navigate their way through the IP audio world as they fully embrace the benefits of Calrec technology.'
More: www.g1limited.com