After more than 20 years at Polar Audio, Matt Nettlefold has joined professional audio solutions provider Audiologic as Business Manager.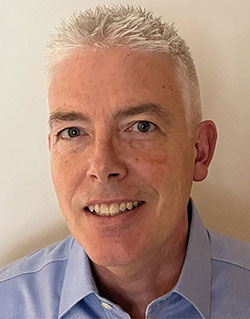 Nettlefold began in plastics and laminates sales, but with a keen interest in music, he moved into the audio industry in 1999, joining Polar Audio (then Beyerdynamic GB) as Technical Support Manager. As Business Development Manager, he worked with the R&D department at Beyerdynamic in Germany on focus groups and product development, as well as being a point man for key audio product demonstrations (microphones, conference products, loudspeakers and amplifiers) from other manufacturers.
'My key interests lie within the audio field and I am extremely excited to be joining Audiologic,' he says. 'I have known many of the team for some years and I look forward to bringing my experience to such a professional, driven and respected company to drive business forward into the future.'
Nettlefold joins the existing team of five other Business Managers and will be responsible for the management and growth of existing business, as well as the acquisition of new customers and will be involved in field-based sales activity, including account management and product demonstrations.
'Matt was such an obvious choice for us for this role – a very knowledgeable and familiar face within the industry, he has a long-standing history with many of our customers,' says Senior Sales Manager, Stuart Leader. 'At an exciting period of growth for Audiologic, the External Business Manager role allows us to split account responsibility across the southern regions to give us, as a team, more focus to better serve our ever-increasing customer base.'
More: www.audiologic.co.uk