Nexo has added Rich Soper to its team as UK Sales Manager, where he assumes special responsibility for the company's sales activity in the tour sound and audio production rental markets.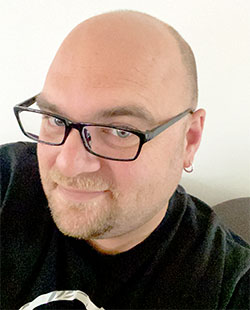 Soper began his career as a freelance sound engineer, and has spent many years as a system tech and FOH for well-known artists. He developed his hands-on experience with an operational role at Disney Cruise Lines, running ship-wide audio and A/V systems, before moving into technical sales for several pro audio distribution companies, including Yamaha Commercial Audio.
With a proven background in pro audio brand management, sales and engineering, Soper brings a wealth of experience to Nexo UK. For the past four years, he has been in charge of business development at Allen & Heath and, most recently, at Adlib Audio. In these roles, he was instrumental in developing training and technical support packages for his clients, building strong relationships between manufacturers and engineers.
'Most engineers are familiar with the classic Nexo products like Alpha, Geo S8 and PS Series,' he says. 'I'm looking forward to introducing them to the current slate of loudspeaker systems, which includes probably the most flexible line arrays on the market, and certainly the most scalable. Nexo's catalogue can tick every box, for the small regional company, looking for returns on investment, as well as the major touring partner, demanding high performance in an ultra-versatile package.
'Not only does Nexo have the backing of Yamaha, the world's biggest music company, but this manufacturer makes itself highly accessible to its users, encouraging its customers to interact with its R&D team,' he adds. 'I'm excited to be back in the Yamaha universe, and keen to exploit the advantages of integrating Nexo and Yamaha technologies, for example, system control direct from the console.'
More: www.nexo-sa.com