Technological Innovations Group (TIG) has appointed Dewald Adendorff to the role of Technical Support Engineer for Crestron in South Africa.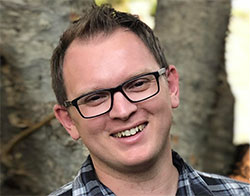 In his new role, Adendorff will be responsible for providing technical advice to Crestron customers, ensuring their exact needs are firmly met, as well as assisting the regional sales team.
'We're excited to benefit from Dewald's experience, technical mindset and results-driven approach, and to pass this on to our valued customers here in South Africa,' says Rupert Denoon, TIG Regional Sales Director for Crestron in Southern Africa.
'I am extremely excited to join such a world-class brand,' Adendorff adds. 'No matter where I've been, Crestron has always been part of conversations, and now I am ready to start the journey here and contribute to the success story in South Africa.'
More: www.tig.eu