The Walters-Storyk Design Group (WSDG) has awarded partnerships to project managers Andrew Swerdlow and Jonathan Bickoff. The move 'reflects the firm's commitment to recognising and rewarding its next generation leadership and the role those team members play in shaping the company's future'.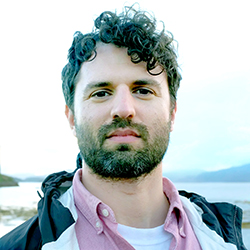 Swerdlow and Bickoff are the latest to join the ranks of a growing 'next generation in leadership' at WSDG, a move consistent with the transition plan that the firm has put into place over the past few years.
In making the announcement, WSDG co-founding partners Beth Walters and John Storyk commented: 'Andy and Jonathan have consistently proven their worth to our firm by their initiatives in problem solving, and their ability to provide clients with realistic deadlines and invaluable design, budgeting and technical recommendations. Making them partners at this point in their careers quantifies our appreciation for the value they bring to our firm.'
'Virtually all our associates have been on board for many years and they all share a commitment to excellence as well as a deep pride in their collaborative achievements,' Storyk adds. 'This teamwork has braced our collective bonds and enhanced its bottom line.'
'It is not a cliché to consider the WSDG team an extended, intercontinental family,' Beth Walters-Storyk continues. 'Our more than 60 associates are scattered around the world, but we remain in constant contact and collectively we personify the concept of globalised collaboration.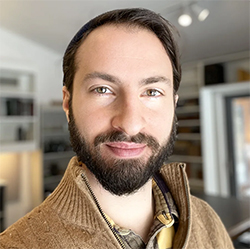 'On a personal note, this bedrock foundation of dependable expertise has enabled me to fulfil our long-time goal of stepping back from my day-to-day responsibilities to focus on my avocation as a serious painter. My confidence in our team's proficiencies is incredibly empowering. We have built a remarkable global organisation, and I take great pride in each new success.'
WSDG's leadership partners currently include COO Joshua Morris, CFO Nancy Flannery, Director of Production Romina Larrengina and Director of Architectural Technology Matthew Ballos in the New York Office. Global Partners include Director of Applied Science and Engineering Dirk Noy and Director of Acoustics Gabriel Hauser in the Basel, Switzerland Office, Director of Business Development Sergio Molho, and Art Director Silvia Molho in the Latin America office based in Miami.
'WSDG partnerships are not token titles,' concludes Storyk. 'Our partners prove their worth every day, in meetings, client discussions, problem solving, and by their insights into new technologies to help us work more efficiently. As Next Generation Partners, they have a vested interest in the on-going success of our firm. A well-earned partnership, instills a sense of commitment and mutual respect that is invaluable to our esprit de corps.'
More: www.wsdg.com