Innovason has appointed Alexandre Liagre to the post of Sales Manager for the company's domestic market in France. Based in Paris, he takes over from Philippe Guillo who returns to manage and run his own rental company, Koroll Sonorisation, but remains a strong ambassador for the brand.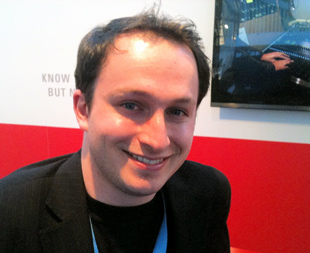 'Alex is trained as both a salesman and a sound engineer, so in terms of profile, we couldn't ask for much better,' says Innovason International Sales Director, Marcel Babazadeh. 'Furthermore, he is one of the new generation of sound engineers for whom digital technology is as natural as breathing, and so again, ideally suited to represent a company that has long been at the forefront of pioneering digital console technology. I'm looking forward to working with Alex and I am confident that he will do an excellent job for us on Innovason's home territory.'
'Innovason is a company that has always striven to offer the best possible care and service to their customers, and I'm proud to be joining them,' Liagre responds. 'I think that they set themselves apart from the competition in terms of their philosophy and approach to the market, and the result is Eclipse, a truly fantastic product. Not only is it one of the best-sounding digital desks on the market, if not the best-sounding, but it offers a wealth of truly innovative features that are unique to Innovason such as the built-in Mars recorder and digital mic integration.
These are exciting times for Innovason. The company is entering a new era as the association with Lawo continues to bear fruit, and I'm ready and committed to "push the limits". I'm looking forward to a busy and stimulating future with the company.'
More: www.innovason.com