Peter Claussen is to assume responsibility for Sennheiser's Installed Sound Business Division.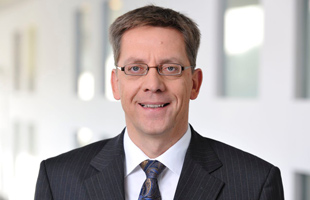 The 47-year-old marketing and sales officer joins Sennheiser from IT company Höft & Wessel, where he was prviously Deputy Chairman of the Management Board.
His new role puts himat the head of a new division introduced as part of the revised corporate structure announced in December 2010, and which was provisionally led by Dr Heinrich Esser. As divisional President, Claussen will become a member of Sennheiser's Executive Management Board.
Claussen will be responsible for Installed Sound technology with responsibility for the business and the strategic development of the division to address customer demands.
'Installed Sound is becoming a systems business,' he says. 'I can therefore apply my extensive experience from the IT sector to firmly establish Sennheiser's position in meeting the market requirements in the long term.'
Before joining Sennheiser and before his time at Höft & Wessel, Claussen worked for seven years in various posts at Hewlett-Packard in Germany and the US. His appointment is effective as of 1 August 2100.
More: www.sennheiser.co.uk