Remote Technologies Incorporated (RTI) has named Trevor de Maat as Eastern Regional Sales Manager.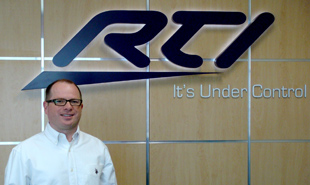 de Maat brings management experience in the consumer electronics and professional A/V markets to RTI, where he will be responsible for the sales and marketing activity of RTI's control solutions in the Eastern US.
'Trevor has a record of success in the professional A/V market, where he has held key management positions for both integrators and consumer electronics suppliers,' says Pete Baker, VP of Sales & Marketing. 'With his reputation for building strong long-term business relationships and successfully executing strategic business plans, Trevor's contributions will be invaluable as we continue to expand the presence of our control solutions.
'RTI has listened to market demand and stayed at the forefront of the industry with easy-to-program, intuitive solutions, remote access on mobile devices, and cost-effective audio distribution,' says de Maat. 'At the same time, the company has worked very hard to support its dealers with award-winning educational and incentive programmes. RTI offers a great culture of innovation, and I'm happy to be a part of it.'
de Maat comes to RTI from home integration solutions provider AVAD. Previously, he held the position of Internet audio consultant with Audio Outlet. In 1996, de Maat founded TreMa Sound, where he served as market development manager, managing day-to-day activities associated with introducing new product lines to the US hi-fi market.
He holds a bachelor's degree from Breda Business School (HEAO Breda) in the Netherlands. He will be based in New York and report to Pete Baker.
More: www.rticorp.com