L-Acoustics has chosen Alan Macpherson to head the newly formed Americas Division, encompassing sales, application, support, fulfillment and finance activities for all countries in North, Central and South America, with the promotion of BJ Shaver to Business Development Director for the installation market and the appointment of William Cornell as Business Development Director for the rental market, both reporting to Macpherson. Macpherson will report to Laurent Vaissié, CEO L-Acoustics, and Hervé Guillaume, CEO L-Acoustics Group.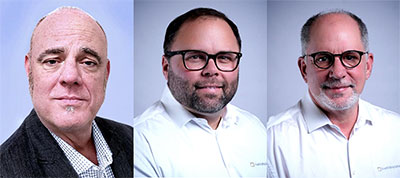 Macpherson brings more than two decades of managerial experience, primarily with Yamaha, where he most recently served as VP for Yamaha Corporation of America's Integrated Marketing Group. During his tenure, he led the growth of the Nexo and Steinberg brands, in addition to Yamaha's own pro audio and MI product lines.
'As we navigate through one of the most challenging times for our industry, we feel incredibly fortunate to be able to bring onboard two of the most outstanding and respected industry veterans, Alan and William, and confirm the well-deserved promotion of BJ,' says Vaissié. 'I've already witnessed Alan's unflappable attitude, personal commitment, and long-term strategic outlook, which, combined with the unique ability to federate and inspire our teams, are the marks of a great leader.'
'L-Acoustics has earned its reputation not just by developing quality products, but by focusing on the systemic quality of its global network of partners and consistent innovation in creating tools that improve the workflow of sound professionals and relentlessly raise the audio bar,' Macpherson says. 'L-Acoustics looks to the long game, developing processes and products for enduring success, and always with the improvement of live performance at the heart of what they do. That's a perfect match for me and my vision.'
Also core to the success of the new Americas division are the newly created Director of Business Development posts conferred to BJ Shaver for the installation market and William Cornell for the rental market.
Based in Tennessee, Shaver has spent more than seven years developing the Southwest US market as Regional Sales Manager for L-Acoustics. During that time, his sales and support focus has been heavily invested into the House of Worship vertical, a market considered essential to the current and continued success of the company. Prior to joining L-Acoustics, Shaver rose to the position of VP of Installation at Elite Multimedia in Memphis.
'BJ's ability to analyse and manage business opportunities, identify partners and foster them to success has allowed L-Acoustics to take our Southern region to the most performing region in North America,' says Vaissié. 'Having him in this expanded role where he will continue to grow the install business across the Americas will be an invaluable component of our ongoing success.'
Cornell comes to L-Acoustics after spending almost 15 years with d&b audiotechnik, where he built and managed sales operations in the Americas and rose to the position of CEO of the manufacturer's US subsidiary.
'William is a strategic thinker and has clearly demonstrated his talent for building trust and growth with customers year upon year,' says Macpherson. 'His proven ability to plan and execute long-term business models will be mission-critical as we build the foundation of our Americas team and continue to strengthen our leadership position in touring and make strides into key vertical markets, such as Broadway and corporate.'
'Alan joined the team just before the crisis, and while we'd certainly never choose this type of onboarding situation voluntarily, it's been a valuable learning experience for all of us,' explains Guillaume. 'He has confronted the battle head on, and the full team has rallied with him, developing a collective resilience and digging deep to find creative ways to help the company and our partners weather the storm.
'With this new leadership structure and the full strength of our team, we'll be well poised to return from this difficult season stronger than ever and ready to serve our industry as it moves forward to recovery and beyond.'