Dan Lynch has joined Symetrix as Vice President of Marketing, charged with 'leading the growth and development of the marketing, product management, and technical support teams'.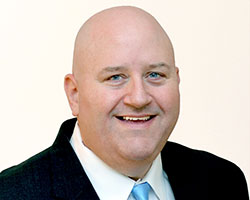 With more than 30 years' experience of the A/V industry, Lynch's career began as a monitor engineer for a regional sound company in Des Moines, Iowa. He joined BSS Audio in 2004, where he worked as an application engineer supporting the development of BSS SoundWeb. After eight years, he was joined the Biamp team, where he supported A/V installers and their projects. By 2014, he had established his own firm designing and programming thousands of systems — including a contract with Bose for product development assistance for ControlSpace EX.
'I was initially drawn to Symetrix by its history of high-quality products and impeccable product support,' Lynch says. 'Meeting the Symetrix staff, I found people who are passionate about providing innovative A/V solutions and having a good time doing it. When I was offered an opportunity to join them in their shared playground of cool ideas, there was never any doubt that I should.'
Lynch will oversee Symetrix marketing strategies to include product roadmaps, marketing campaigns, and technical support and training in a collaborative effort with the Symetrix executive team to strengthen the company's market position and achieve desired business goals.
'I am pleased to have Dan with his deep product and market experience join the Symetrix team,' says Symetrix owner and CEO, Mark Graham. 'His application and brand knowledge is the perfect fit to support the pursuit of Symetrix's strategic vision.'
More: www.symetrix.co