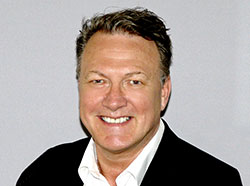 Calrec Audio has expanded its R&D department with the appointment of Andrew Munt as Software Manager, reporting to R&D Manager, Richard Whiteley.
Prior to joining Calrec, Munt owned a software design and management services company and has also held numerous senior managerial roles at EchoStar Europe, SmarDTV and Eldon Technologies. In his new role, Munt will oversee all software expertise from architecting, design and development of all new and existing products, continuing to drive and expand Calrec's R&D output.
'Calrec has delivered excellent and sustained growth not only in our financial results but also in our expanding R&D team,' says Calrec General Manager, Sid Stanley. 'We are committed to continue to bring new and innovative products to meet our customers evolving needs. Andrew is a veteran of the industry and will bring with him a range of skills and experience, which will add to our talented group of people. Our ability to deliver innovation is enhanced with Andrew's appointment.'
'Calrec has a powerful reputation in the broadcast technology space, across both console and audio networking technologies, and I'm excited to be working to help them to expand their software systems as we continue to embrace AoIP technologies,' Munt says.
More: http://calrec.com