EMEA sales agency Technological Innovations Group (TIG), has strengthened its sales team with the appointment of Daniel Sanderson (Business Development Manager for UK Residential), Jerôme Grimminck (Sales Engineer for the DACH region) and Svein-Erik Torgersen (Regional Sales Manager in the Nordics region).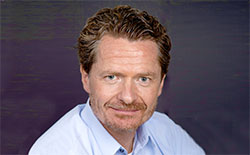 Reporting to Phillip Pini, Head of Residential Sales UK, Sanderson's role as Business Development Manager will be central to defining TIG's long-term goals for the UK Residential sector, as well as in building successful relationships with partners and end-users. Through his experience with building services installation specialists, and through working closely with design and architecture firms, he has built a thorough understanding of the market and will use his expertise to ensure customers' needs are met whilst supporting new business leads.
In the Nordics region, TIG welcomes Svein-Erik Torgersen as Regional Sales Manager, reporting to TIG Sales Director, Steven Dullaert. Torgersen will be responsible for supporting consultants, integrators and specifiers by recommending solutions from TIG's portfolio for fully-integrated and tailor-made smart spaces in line with the client's brief. He brings a wealth of industry knowledge and sales expertise from his experience of the Norwegian A/V distribution market.
TIG has also appointed Jerôme Grimminck as Sales Engineer for the DACH region (Austria, Germany and Switzerland). Reporting to Sales Engineering Manager, Kevin Huysegoms, Grimminck will provide customer technical support, assessing and delivering to their needs, as well as supporting the regional sales team. He has been providing technical input for A/V projects for many years and has a track record of customer service, project management and quality assurance.
'Here at TIG, we pride ourselves in having a talented team of experienced, innovative and passionate individuals, who work hard to deliver to our customers' and partners' needs,' says TIG CEO, Robin van Meeuwen. 'We are thrilled to welcome Daniel, Svein and Jerôme to the TIG family, and their wealth of experience in the sector will serve as a huge
More: www.tig.eu