Calrec has appointed Graham Murray as Business Development Manager for the Middle East to 'develop Calrec's business in this territory and maintain its already strong presence'.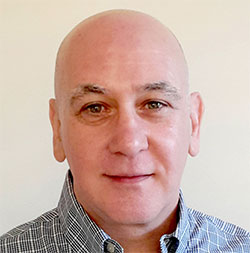 Murray previously worked for Calrec in the APAC region, managing sales in the region and then went on to work for Studer with a focus on the Middle East and Africa. Prior to this he has held sales and engineer roles in the postproduction industry for console/DAW manufacturers AMS Neve and Fairlight. Murray also set up and ran his own business distributing and supporting major brands in post-production, and more recently established himself as a business development consultant for high-end audio manufacturers.
He counts more than 30 years' sales experience in the broadcast, studio and postproduction industries in the UK and around the globe.
'Graham's wealth of technical experience starting out as an engineer at AMS in the 1980s, coupled with his extensive experience in the broadcast audio industry make him the ideal fit for this job,' says Calrec VP of Sales, Dave Letson 'The industry is ever changing, and Graham's level of technical knowledge and experience will truly strengthen Calrec's efforts. His knowledge of the region also makes him an incredible asset to Calrec.'
'Calrec is a brand that's synonymous worldwide with high-quality audio products, excellent customer service and a strong global market position,' Murray adds. 'I'm excited to re-join such an experienced and dedicated team and to implement new strategies so that Calrec continues to lead the way in delivering cutting-edge console technology and sophisticated digital I/O networks that exceed our customers' expectations.'
More: http://calrec.com