Joe Roberts has joined US control and automation specialist RTI as Chief Executive Officer to 'lead the company through initiatives that expand the RTI control platform with unique solutions for its global resimercial customers'. Roberts takes over for interim CEO Mark Derus, who will return to his role as Chief Financial Officer.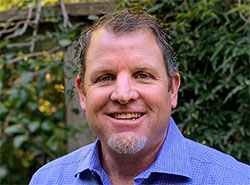 'We're very fortunate to have Joe join us as CEO,' says Derus. 'His passion for building a culture that consistently delivers exceptional service and innovative products makes him a perfect fit. Under Joe's leadership, we look forward to expanding the business opportunities for our distribution partners around the world.'
Roberts has a history of customer focus, product innovation and delivery, and is well-known in the industry for turning around Core Brands and re-establishing Elan as a leading control brand. Roberts will inject his brand of customer focus and leadership into RTI, accelerating innovation within the residential market, and positioning the company to expand its suite of solutions for the commercial market.
'I am excited to join RTI, where the team shares my passion for our dealers,' Roberts says. 'We have a strong foundation with nearly three decades of creative solutions for both residential and commercial integrators worldwide. I look forward to leading the team to build on this momentum.'
Roberts is a C-level executive and a product visionary with more than 20 years' global experience with companies in the smart home and office, IoT, cloud and software-as-a-service markets. As president of Core Brands, he was recognised for building an award-winning product portfolio across multiple categories. Roberts later helped lead the merger with Nortek Security & Control. He has held executive level, general management, and senior marketing positions at The Learning Company, Broderbund, Corel and eLanguage.
More: www.rticorp.com