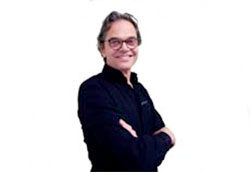 Prolyte announces the appointment of a new CEO Fons van Teijn effective 12 December 2019.
Fons has 34 years of experience in the professional photographic scene. During his career, he crossed paths with companies that facilitate and accommodate with Prolyte too.
'Fons's connections in the industry, hard work and experience will lead Prolyte to greatness in no time,' says Frantisek Zyk, CEO of parent company Area Four industries.
'I look forward to lead Prolyte to success already in 2020. We will achieve greatness by being a strong united team.' adds van Teijn. 'We at Prolyte are very committed and enthusiastic to work with our customers all over the world and reconfirm the primary focus once again, which is to become the industry's prime leader in customer satisfaction.'
More: www.prolyte.com