Renkus-Heinz has expanded its in-house production, engineering and support with four appointments.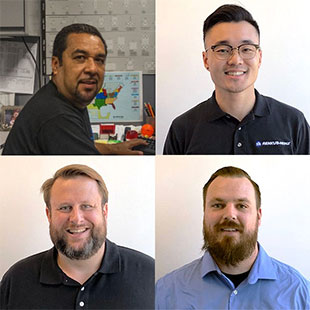 Recruited in September of 1985, Ramon Guerrero now becomes a Production Planner working to ensure effective flow of production at the Orange County-based manufacturing facility. His history with Renkus-Heinz includes stops in production, engineering and sales.
Daniel Lee joins the Renkus-Heinz team as its newest Mechanical Engineer. Lee has a BSc in Mechanical Engineering from The University of Pacific and has a background in designing low-voltage life safety equipment systems.
Tony Freed joins the company's Customer Service team having previously worked in sales and service roles, as well as for the US Army's Aviation division where he was an E-4 Specialist. Konrad Berreth also joins the Customer Service team. after working in customer service and tech support at the Mesa Safe Company.
'Our new hires will join the design, manufacturing and support teams at our Orange County headquarters,' says Renkus-Heinz President, Matt Czyzewski. 'While they'll each look after different parts of the business, each new position will be focused on ensuring we do everything possible to offer our customers the very best in terms of steerable sound.'
More: www.renkus-heinz.com