Shure Incorporated has announced aims to enhance its Marketing & Sales operations in Europe with the appointment of new Integrated Systems Market Development Manager for Italy, Emanuele Luongo. The company says that it 'remains committed to providing distributors with ample resources and experienced associates to effectively support their business needs and activities'.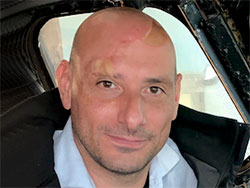 In this new role, Luongo will concentrate on the Italian Integrated Systems Market, working closely with Shure Distributor Prase Media Technologies. His office will be located in Milan.
'We are pleased to appoint Emanuele to this key position, supporting our Market Development activities in Italy,' says Shure Senior Director for Integrated Systems Sales Western Europe, Rob Smith. 'As Shure continues to expand globally, adding Emanuele will be essential in building customer relationships and providing solutions to meet the needs of this important market.'
'Our collaboration with Emanuele will maintain focus on the Shure brand and on the Integrated Systems market, where Shure has a strong presence and is continually growing,' adds Prase MD, Ennio Prase. 'We wish Emanuele all the best in his important position at Shure.'
Luongo's background is in sound engineering, acoustics and wireless audio. His areas of expertise include sales, product management, business development, technical training, and sound reinforcement design. He has held sales and product management positions at Shure's Italian Distribution Partners, as well as live sound engineering positions for notable artists.
More: www.shure.com