d&b audiotechnik has appointed Alain Richer to serve as Managing Director in France, succeeding Didier 'Lulu' Lubin who retired in September having founded d&b France in 2000.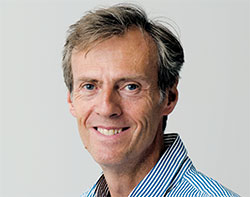 An experienced sales and marketing executive with a background in industrial and consumer markets, Richer comes to d&b from Sennheiser where he held the role of European Marketing Director. In his new role, Richer will be responsible for all aspects of d&b's business and market development in France as well as the day-to-day operations throughout the country. He will report to Phill Coe, Territory Manager, EMEA.
'Throughout my career in the professional audio industry, I've always had deep respect for d&b's commitment to quality and industry leading acoustic technology,' he says. 'I look forward to being part of d&b Group and lead the team that will create the next phase of growth in France.'
d&b has continued its investment in the French market by expanding the d&its education programme and local support structure, while continuing to strengthen its partner network to better serve the market.
'In the past four years we have more than doubled our market share in France,' Coe says. 'As we enter the next phase of our development, with the strong local team now led by Alain, we are well positioned for further growth."'
'France is a key strategic market for d&b and an integral part of our international growth plans,' offers d&b Group CEO, Amnon Harman. 'We are committed to support our local customers with our own subsidiary and will further expand our operations in this key market. I'm confident that Alain's personality and drive as well as his professional audio and local market.'
More: www.dbaudio.com