With the recent opening of its Beijing office, Riedel Communications' presence in the Asia-Pacific region now incldes Japan, China, Singapore and Australia. Ongoing efforts are now to establish regional support and tailored customer service, system design, training and sales functions.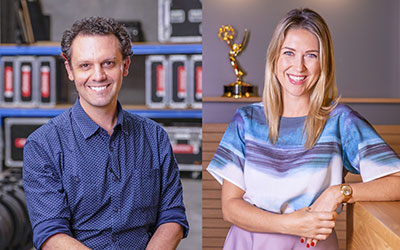 'We combined Riedel Asia-Pacific into a single region in 2015, and we've seen some excellent growth since then,' says Asia-Pacific Director, Cameron O'Neill. 'This has come to include technical service and repair capabilities in the Asia-Pacific region, localised sources for training and education, and generally being able to get closer to our current and future customers.'
Julian Hewitt has been appointed Regional Training Manager, to lead the development and deployment of various training materials, workshops and industry educational programmes. Hewitt's ten years of experience with Riedelhas covered roles from user to consultant and he has worked extensively with many key customers in the region including Lighthouse Church in Singapore, TV18 in India, PCCW in Hong Kong, and the Sydney Opera House in Australia.
'Having excellent equipment is only half the story,' Hewitt says. 'Having amazing operators and engineers using the equipment completes the picture. With comprehensive training materials and educational programs tailored to the specific needs of the region, our APAC customers will get even more out of their Riedel gear.'
Riedel has also appointed Deidre Joubert as Regional Marketing Manager, Asia-Pacific. With experience in commercial roles in both professional sport and event broadcast for events such as the America's Cup and Ryder Cup, Joubert will focus on supporting the Asia-Pacific region by developing a more localised approach.
'Our marketing strategy needs to reflect, both, the differences and similarities in customer motivations and requirements across this economically and culturally diverse region while providing a conduit to the full range of Riedel's knowledge and global experience,' he says. 'To be effective in our communication and have a genuine impact, we have to be able to talk to our customers where they are, in a language they understand. By developing local support structures, we increase our ability to influence decisions and deliver positive outcomes for Riedel.'
More: www.riedel.net