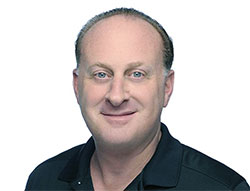 DAS Audio of America has appointed John Fiorito as National Sales Manager Installation & Nightclubs.
Regarding the A/V integration market as 'a vital segment' of the company's business, Fiorito is tasked with several responsibilities geared toward increasing the company's presence. Among these various duties are the distribution of DAS Audio products to authorised installation dealers throughout the United States and Canada, company's support services, customer assistance and company training standards.
Fiorito has an extensive background that makes him well-suited for his new role with DAS Audio. Most recently, he served three years as the East Coast Regional Manager for Sound Investment Audio of Chicago. In this capacity, he was responsible for Funktion-One system design and sales, plus closure of deals, along with all structure and project management. He was also responsible for overseeing the activities of 30 employees in strategic planning, equipment bidding and buildout. Prior to this he was the Technical Director for Ohm Productions, responsible for overseeing construction and all audiovisual design installations. In addition to his sales and management capabilities, Fiorito has extensive hands-on experience that was acquired during his time as an Audio Technician for Walt Disney World of Orlando, Florida.
'During my time prior to DAS, I had the opportunity to experience the exceptional performance of the company's products and, as a result, I specified them for a number of high-profile installations,' he says. 'As a fan of the company, I was delighted to find an opportunity to contribute in a more direct way to the company's success. I look forward to helping elevate DAS to an even higher, more prominent position in the industry.'
'John brings an extraordinary set of skills and experience to his new position with DAS,' says DAS Audio of America General Manager, Jaime Villegas. 'I expect this will enable him to interact with the market's leading consultants, technicians, and related professionals in a way that will be very beneficial to our organization. I am confident he will be a tremendous asset to our company. All of us at DAS Audio welcome him aboard.'
More: www. dasaudio.com