Mark Morley has joined UK pro audio distributor 2B Heard in a business development capacity, in a move intended to coincide with the move to new premises. His new role will see him drive the company's expansion into new markets, with a portfolio that includes SSL, Astro Spatial Audio, K-Array and Innosonix.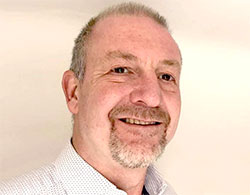 Morley has worked in virtually every field of the entertainment industry from FOH to TV studios, and with every associated type of technical equipment. 'Mark's unique skill is his deep understanding of how systems, and the individual components within them, interact with each other and what natural synergies there are to be harnessed,' says 2B Heard Director, Sam Nankivell. 'He instinctively knows what equipment best suits a given function in a specific environment, and how to knit the different strands of kit into one ergonomically designed system.'
His formative career covered audio, A/V and lighting systems design, sales management and trade sales, supplying resellers and hire companies. He has designed hundreds of educational, leisure and professional installations, before becoming closely acquainted with the K-Array speaker brand as its first UK customer in an association with the Italian manufacturer that stretches back more than ten years.
'Seeing and hearing these amazing speakers is essential; your ears simply don't believe your eyes,' he says. 'I'll be concentrating on getting these unique loudspeakers in front of potential clients, and in that way the contradiction of aural and visual perception is dispelled. When you put these great speakers together with the rest of 2B Heard's complementary and highly innovative brands, we offer our clients a formidable portfolio of audio solutions for a broad cross section of applications, all underpinned by a common philosophy of unique design, unsurpassed functionality, and superlative audio quality.'
'We knew Mark from when he worked with me and [co-Director] Dave Wooster installing K-Array on cruise ships, so his joining us now feels like a natural move,' says Nankivell. 'With the opening of our new immersive recording studio, which is designed to produce content for clients looking to work with the Astro Spatial Audio system, Mark will help to spearhead our latest initiative: Mixing in Astro 3D.'
'Joining a dynamic distributor like 2B Heard is an incredible opportunity,' says Morley. 'As a well-established, industry-leading brand, it's easy to admire what the company has accomplished and its future potential. I'm excited to be part of the team that will write 2B Heard's next chapter.'