Keith Prestidge has joined Harman's Studer team as Sales Director for the Asia-Pacific region.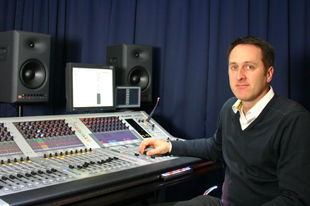 Reporting to Adrian Curtis, his brief is to grow the expanding region in broadcast and performance installations for Studer audio mixing systems. 'Extending the Studer sales team with Keith based in Sydney will improve our customer focus in the Asia-Pacific sales region,' says Curtis, 'he will work closely with Tat Nam Yee, our Applications Engineer in our KL, Malaysia office.'
Previously General Manager at Klotz Digital Asia, Prestidge has lived in the territory for 15 years. He began his professional career as a hands-on radio broadcast engineer and has spent 20 years in the industry, which has included periods in Project Engineering and Sales.
Currently spending two weeks training in the Soundcraft Studer factory and Customer Centre in Potters Bar before further training in the Regensdorf facility near Zurich in Switzerland he replies: 'I'm enjoying a great introduction to the business and learning so much about the vast range of technologies developed across all the divisions of Harman. Studer's reputation in my region is legendary for quality and innovative products like the Vista, Route 6000 and OnAir families and I can't wait to return home to start expanding our business down-under.'
'Keith is one of a number of highly talented professionals we are bringing into the business currently,' says Andy Trott, Vice President of Harman's Mixer, Microphone and Headphone Business Unit – comprising Soundcraft, Studer and AKG. 'With exciting product plans road-mapped for the next five years, we are now expanding our sales, marketing, R&D and service teams to capitalise on these developments. It's a very exciting time to be working in the Mixer Group at Harman.'
More: www.studer.ch