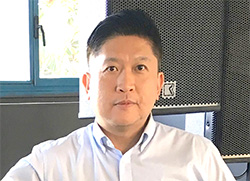 Outline has appointed Patrick Wong to the position of Regional Sales Manager, APAC. Based in Singapore, he will be responsible for developing each region's business strategy, supporting Outline's current distributors and reporting directly to the company's Italian headquarters.
This, the latest in a series of major recruitments within the company in recent months, is a new position for Outline, and has been created in response to the steadily increasing demand for their products throughout the region.
Fluent in Chinese and English, Wong's qualifications include a Bachelor in Business Administration from Western Michigan University and he joins the Outline team after a decade at Sennheiser Asia during which he successfully fulfilled roles as both team leader and Regional Sales Manager.
'Outline is a brand with great heritage and reputation in the industry,' Wong says. 'My role will be to build upon this heritage while introducing our innovative loudspeaker systems and unique FPGA-based technologies to the APAC region. I will be heavily involved in product training and market development, engaging regularly with our current distributors, key users and commercial partners alike.'
'Bringing an experienced professional of Patrick's calibre to the Outline team is key to ensure we build on our momentum in one of the most dynamic regions,' says Outline's Leonardo Dani. 'Asia-Pacific is major growth driver for Outline's business, and it is vital that we continue to support our distribution partners with expert resources.'
More: www.outline.it