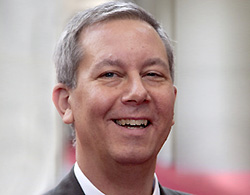 Chuck Back has joined Trinnov's High-End team as International Sales Manager for the Americas.
Based in Los Angeles, Back joins Jon Herron to complete the company's US team, sharing responsibilities for sales and support of all Trinnov High-End products for the United States and throughout the Americas. He counts more than 40 years' management experience in high-end audio, most prominently with 27 years at M&K Sound General Manager. Most recently, he was Director of Sales for Sound Developments, the former North American distributor for Trinnov home theatre products.
'My experience with Trinnov dates back to 2007, when I first experienced the stunning improvements brought by the Optimizer and Remapping,' he says. 'I've closely followed the company since that time, and am very pleased to now be a member of the Trinnov High-End team.
'I have been fortunate enough to have been able to work with exceptional products throughout my career, and without question Trinnov represents the highest level of audio performance that I have ever experienced.'
'Chuck has been helping Trinnov behind the scenes for a decade,' adds CEO, Arnaud Laborie. 'He is an ideal fit with our passionate team and shares our mission of constant innovation to deliver the best possible sound experience to our customers. Chuck brings his unique knowledge of the industry and his impressive experience of running and developing successful audio companies across all their aspects: sales, marketing, communication, management and business administration.'
More: www.trinnov.com