Avid has made changes to its executive and senior leadership teams, including the appointment of a new CFO and the creation of a Chief Legal & Administrative Officer role.to drive growth and improve business performance.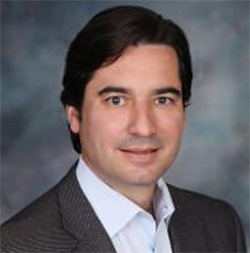 Ken Gayron takes over the role of CFO & Executive VP from Brian Agle, having worked in senior finance management for several public companies. Gayron's responsibilities include finance, accounting, treasury, indirect procurement, corporate development and investor relations. Agle, who held the position previously has left Avid to pursue other interests.
Avid has consolidated the leadership of certain global corporate administrative functions and resources under Jason Duva, who has been promoted to the newly created role of Chief Legal & Administrative Officer & Executive VP. Duva has been with Avid since 2005, most recently as General Counsel & Senior VP of Strategic Initiatives. He is now responsible for legal, human resources, business operations, corporate IT and facilities, as well as the company's project management office.
Avid has also taken several steps to better align executive leadership responsibilities for functional areas of its operations. All aspects of Avid's products and technology organisations have been unified under Chief Product Officer Dana Ruzicka. A 25-year industry veteran, Ruzicka's responsibilities now include software and hardware engineering, programme management, product management, solutions marketing and alliance partnerships.
Dave Perillo has been promoted to Senior VP of Global Supply Chain Operations and joins the executive leadership team. Perillo joined Avid as VP of Global Supply Chain in 2017, with more than 25 years' experience in hardware and software technology supply chain management.
Diana Brunelle has been appointed Chief Human Resources Officer & Vice President. She reports to Duva and Perillo reports to CEO Jeff Rosica. Both join the executive team which includes Duva, Gayron and Ruzicka, as well as Tom Cordiner, Senior VP of Global Sales, and Peter Ennis, Senior VP of Global Services & Support.
Avid has also promoted Alessandra Melloni to General Counsel & VP, and Tim Claman to CTO & Vice President of Product Management, reporting to Dana Ruzicka. Sharon McGowan-Spinelli has been promoted to the newly created role of VP of Business Operations, reporting to Duva, having previously held the role of VP Global Sales & Marketing Operations and Enablement.
'As we prepare Avid to better convert its market opportunities into more demonstrable results today and in the future, all of our organisational announcements will help to reshape our executive team and senior management in order to lead this charge,' Rosica says. 'We're grateful for the efforts and service of Brian [Agle] during his tenure at Avid, and we wish him well.'
More: www.avid.com