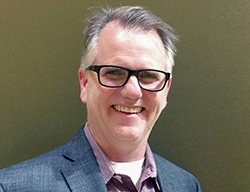 Community Professional Loudspeakers has announced the appointment of Paul Peace as Senior Director of Engineering.
Peace counts three decades of experience in the pro audio industry, including the design and development of loudspeaker systems and real-world hands-on experience as a systems installer. He comes to Community from Harman/JBL Professional, where he was Senior Manager in Systems Engineering. Previously Peace has also held technical leadership roles at Renkus-Heinz and Imax. He has a Bachelor of Science in Applied Physics from Georgia Institute of Technology and is currently pursuing a Masters in Acoustics from Penn State University.
Leading all engineering efforts at Community, Peace will oversee product development, production engineering, product management and vendor research, while directing research in advanced directivity control, equalisation techniques and loudspeaker specifications.
'In addition to his extensive research and development expertise, Paul has the innovative approach to development that forms a core philosophy of Community,' says Community CEO, Steve Johnson. 'He will be a key member of Community's leadership team, providing valuable input for our future success.'
'This is an exciting time to join Community, a well respected company with an impressive product line-up that is celebrating its 50th year anniversary. The longevity of the company means something, that it embraces agility, creativity and innovation,' Peace adds. 'I'm looking forward to leading the engineering efforts with one of the most dynamic teams in professional loudspeakers.'
More: www.communitypro.com