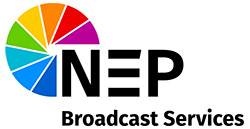 NEP Europe and Media Solutions has opened a new office in Spain, strengthening its presence as a key player in the Spanish broadcast market. NEP Spain will focus on providing technical production support for sports events, music festivals and live streaming productions.
NEP also announced its two senior hires and industry veterans to spearhead business development and operations in the country – Tomàs Ferreres, Country Manager, and Joel Mestre, Head of Production, NEP Spain.
'We are excited to have Tomàs and Joel leading NEP Spain,' says President of NEP Europe and Media Solutions, Paul Henriksen. 'Their expertise in digital broadcast and streaming technology, as well as their experience in managing high-profile events in sports and entertainment is a big plus. They are a strong team who can deliver superior service and innovative solutions for our clients.'
In his role as Country Manager of NEP Spain, Ferreres brings more than 15 years' experience at Red Bull, mostly recently overseeing Red Bull's digital and broadcast entertainment productions in Spain. There he served as Executive Producer for sports, music and culture productions, covering Red Bull Batalla de Gallos, Primavera Sound Festival, Reto Arkano 24h and Concurs de Castells. Earlier at Red Bull, Ferreres led the Video Postproduction department in Europe, covering many global productions including the UCI Mountain Bike World Championship, Red Bull Hard Enduro Series and the World Series of Beach Volleyball.
As Head of Production for NEP Spain, Mestre brings more than 20 years of experience in the video production industry, working in a wide variety of projects and formats. He began his career in broadcast production at Endemol Spain, where he became a member of the team directing quiz and music reality shows like Operación Triunfo, among others. Later, he joined EuroLeague Basketball as production supervisor and partnership manager, and then Red Bull Media House as broadcast production manager. While at Red Bull, Mestre worked on large events like the Primavera Sound Festival, Dakar Rally and RB Batalla de Gallos international finals, as well as eGames events including the 2018 FIFA Ultimate Team Championship Final in Barcelona.
More: www.nepgroup.com