The Abbey Road Institute has appointed Mike Sinnott as London Campus Manager.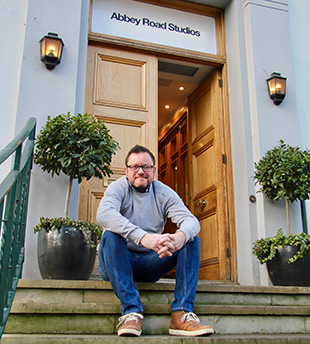 Sinnott brings more than 15 years of experience to the role, covering professional audio training and education. Previously, he was Facilities Manager at London's Institute of Contemporary Music Performance where he helped launch the Music Production Degree and oversaw the development of production studios. Prior to that Sinnott was Managing Director of Alchemea College of Audio Engineering where he managed HR, Finance, Legal, Compliance, Sales, Marketing & QA operations for the college.
'Mike brings to the ARI London team a wealth of experience in audio education and perfectly matches and understands our vision, philosophy and commitment to excellence in training the new generations of music professionals,' says Abbey Road Institute CEO, Luca Barassi.
'As a passionate advocate of vocational audio education I am thrilled to have the opportunity to help drive forward developments at Abbey Road Institute London,' Sinnott adds. 'The Institute has a well-established programme for aspiring music producers and sound engineers, and we have ambitions to build on that. As well as providing opportunity and a springboard for talented students looking to develop a career in sound I plan to develop new programmes that will benefit employers as well as the wider audio community.'