US microphone manufacturer Heil Sound has named Ash Levitt as its Head of Research & Business Development.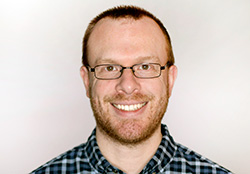 In his new role, Levitt will oversee user and dealer research, new product development, as well as have direct interface with international distributors and US-based dealers. He will be based at the company headquarters in Fairview Heights, Illinois.
Prior to joining Heil Sound full time, Levitt established an academic background in behavioural research and statistical analysis, and conducted research on behavioural motivation. A fan of music and a musician himself, he has provided consultation services to Heil Sound for more than a decade.
'It was a natural fit,' he says of Heil. 'I've known everyone at Heil Sound for years, and most people I have dealt with in the industry over the years through Heil probably were never aware that my other foot was in academic research. Now I'm bringing all of that experience to Heil full time. I'm excited to create value for the company with a data-driven approach, and to continue to build on what is already a great brand with the best microphones in the business.'
More: www.heilsound.com