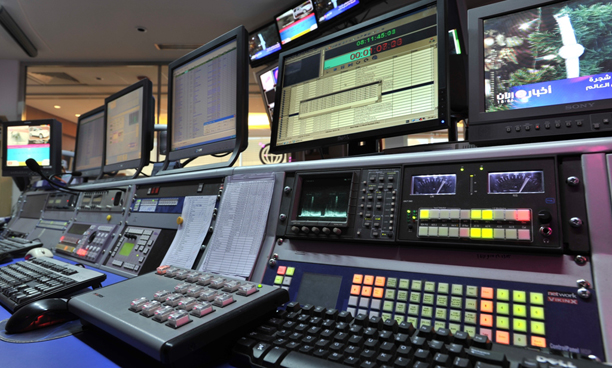 A Dubai-based television infotainment network has integrated viewers' use of Twitter into its programming using adopted a never.no Auto Dialog System and Interactivity Desk This is the first installation of never.no technology in the Middle East.
Using the never.no technology, Al Aan TV is able to quickly and automatically harvest, sort, respond to and broadcast moderated tweets from viewers.
The system has been customised to meet the specific needs of the channel – which is focused on women's programming. Harvested messages are passed to the never.no Interactivity Desk platform, where they are published to appropriate channels in conjunction with Vizrt graphics playout. As a result, only appropriate, authorised messages are answered, published to broadcast or both. The never.no technology can also be configured to communicate with other social networks or mobile solutions, and to publish images and video to broadcast.
'Al Aan TV wanted to do a more effective job of connecting with its followers on Twitter,' says never.no CEO Lars Lauritzsen. 'Toward that end, Al Aan TV was looking for a solution that would enable it to quickly and easily respond to viewers' posts and incorporate them into the broadcast. By automating workflows between the social network – Twitter – and the broadcast solution, never.no's Auto Dialogue System and Interactivity Desk do exactly what's required.'
'We have been very pleased with the never.no solution,' says Muhammad Irfan, Al Aan TV broadcast and satellite Operations Manager. 'Not only has it done what we hoped for in terms of helping us forge a closer connection with viewers and letting their opinions be heard, the technology fit cleanly into our workflow and was easily installed.'
The never.no implementation is part of a phased upgrade at Al Aan TV's recently expanded facility, that will enable the broadcaster to accommodate new programming, including live production, and new revenue-generating services.
More: www.never.no