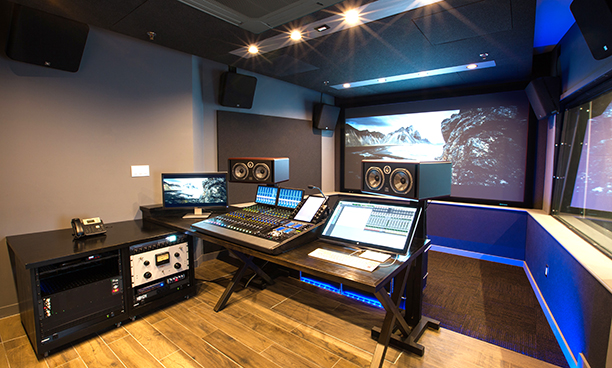 The brainchild of triple Emmy-winning editor Oliver Lief, Brooklyn's Blue Table Post is a new video/audio postproduction complex designed to support his creative talents and those of Emmy-winning recording mixer/sound designer Rich Cutler and a team of leading colourist/vfx artists.
Located in a renovated five-storey building, in Brooklyn's burgeoning Boerum Hill neighbourhood, the facility is the result of a collaboration between architects Craig Shillito, Bob Kellner and Chris Ithurburn, and Architectural/Acoustic consultant, WSDG-Walters-Storyk Design Group.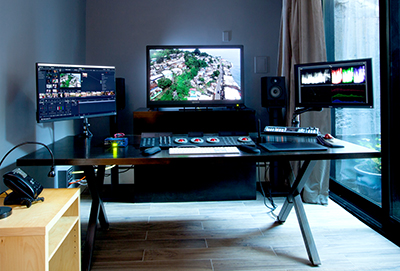 'We acquired the building in 1996, a time when the production community didn't extend beyond the borders of Manhattan,' Lief says. 'But now, not only is Brooklyn home to many production companies, it also draws clients from Manhattan.'
Lief had been aware of WSDG for years, and when he was ready to move forward, he found their entire team extremely supportive: 'WSDG Partner/Project Manager Romina Larregina is a consummate pro and detailed-oriented to the highest degree,' he says.
'We were fortunate to have been retained early on in the design stage in 2012, and construction began in 2014,' Larregina says. 'The basement excavation provided us with an extremely effective isolation environment, and we stipulated room-within-room construction throughout the complex. Rich Cutler can pump the volume up to 11 whenever necessary without disturbing any of the edit rooms.
'Crossley Acoustics' Systems installation specialists provided impeccable connectivity. Visual contact between the VO Booth and the Mixing/Screening Room is outstanding, and Oliver Lief tells us Meryl Streep was delighted with the studio's comfort level and functionality.'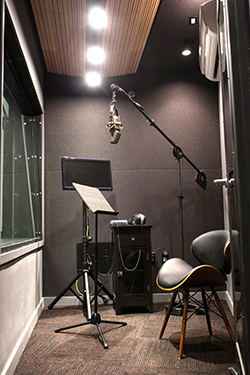 Set behind a walled-courtyard, Blue Table Post occupies the building's ground and lower floors. To insure a fully soundproof environment for the 3-D Dolby Atmos Mix Room, the original shallow cellar was excavated six feet to establish a spacious 250-sq-ft screening room. The Mix Room is equipped with an Avid S6 M-40 console and 20 speakers including two Focal Twin Be-6 Nearfield Monitors and six ceiling-mounted JBL 8350's, the suite features a 5ft x 9ft screen and a full complement of high-end analogue gear for voiceover recording in the 50-sq-ft iso booth. All Avid systems are linked through Ardis Technologies' DDP SAN. The suite is piloted by Rich Cutler, a veteran sound mixer/designer, with 30-plus years of feature film, TV series and commercial credits.
'We are all delighted with the way Blue Table Post has turned out,' Lief reflects. 'We've got a bright, modern, comfortable and efficient environment – and how many NYC post houses have a fireplace and their own terraced garden? I've attended Post New York Alliance meetings, and have been encouraged by members' enthusiasm for our new facility. They've emphasised the fact that Brooklyn has never had a post house with this level of technical and physical sophistication. The fact that we're a 15-minute subway ride from Greenwich Village doesn't hurt either. Blue Table Post is a serious option for feature film, TV series, documentary, commercial and music video projects.'
The first project to use the facility was Michelle Obama's CNN We Will Rise documentary directed by Tony Gerber, for which Blue Table handled all editing, sound-mixing, colour grading, graphics and vfx. Blue Table Post is currently hosting Lizzie, a forthcoming feature film co-staring Chloë Sevigny and Kristen Stewart, with Sevigny portraying notorious American 'axe murderess' Lizzie Borden.