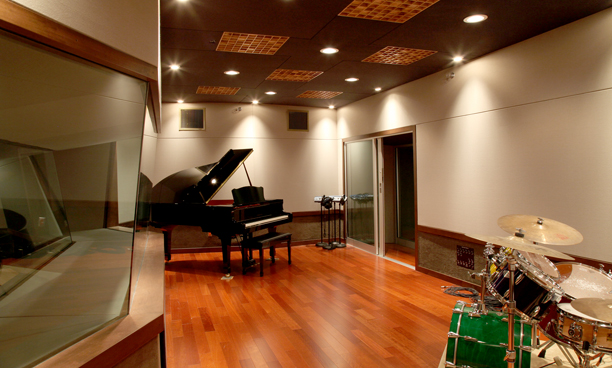 Having established its Digital Audio Arts programme just over a year ago, the University of Lethbridge in Alberta, Canada, has recently installed an Aviom Pro16 Personal Mixing System to meet its music recording, theatre production and campus event needs.
The degree covers audio production in music recording through to audio for film, and explains the essentials of production from cognition and acoustics to sound synthesis. And to do this, it operates a world-class recording studio. The Aviom Personal Mixers allow students to create their own cue mixes from content provided by an SSL Duality Console.
Because the new system simplifies monitor mixing, it also allows students to pay full attention to recording procedures. 'The mixers take away the need for beginner students to worry about monitor mixes, giving them time to focus on other production steps,' says Assistant Professor, Thilo Schaller. 'The gear just does what is asked of it without the need for complicated programming.'
Primarily purchased to support the University's new educational and commercial studio, the A-16II Personal Mixers are also included in the curriculum for the school's new Bachelor of Music in Digital Audio Arts programme.
AN-16/i Input Modules are not only stationed inside the studio but also three floors below in the recital hall, so music students are able to learn the techniques required for both the Advanced Audio Production Techniques and On-Site Audio Capture classes. Additional inputs can be found in racks alongside an Aviom A-16D Pro A-Net Distributor in a rack room to support the personal mixers. With input modules stationed throughout the campus, and on moveable racks that can be positioned in any area of the campus, the University can access the system for use with live productions at the theatre as well as other school spirit events. While the Personal Mixers are currently only in use at the studio, the theatre department has expressed interest in borrowing the full system from the music programme for forthcoming productions.
'One of the big reasons we chose Aviom is the expandability of the network,' says Faculty of Fine Arts Technical Specialist, Chris Morris. ''Another deciding factor was its ability to run audio and be powered at the same time through a single Cat5 cable. This is really key for us, especially in the studio where space is limited.'
The Aviom gear is not only used for student recordings, but the Personal Mixers are also in place for use on commercial projects at the studio. The University recently hosted a local Canadian band by the name of Trevor Panczack and the Rough Stock, which recorded its new album at the studio. The producer, Mike Clute, was brought in from Nashville to test-drive the studio for the school and to make sure it was up to full commercial recording standards. This session proved to the University that students would truly receive the full professional experience.
More: www.aviom.co