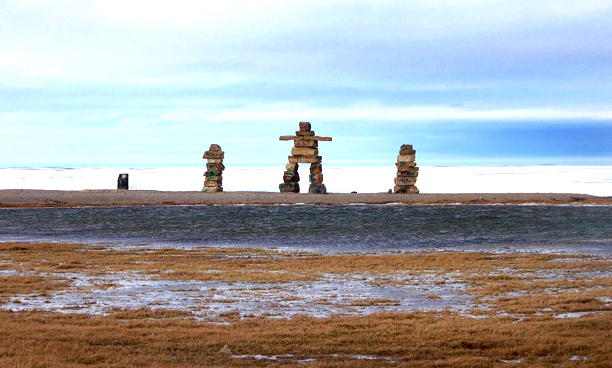 Among the regular members of the Kugaaruk council, one speaks only English, three speak only Inuktitut, while most of the other eight members favour one or the other language. After fighting with an aged and problematic conference system, the council has a new system that delivers spoken word with clarity and intelligibility.
Home to approximately 800 native Inuit and a handful of southerners, the municipality of Kugaaruk brushes up against the Arctic Ocean, in the far northern Nunavut Territory of Canada. It is the location of Canada's coldest recorded wind chill (-78°C) and a place where the day seldom sees the sun. In their meetings every two weeks, Kugaaruk council members use the conference system so that Christopher Amautinuar can translate between English and Inuktitut.
'There was always a lot of buzzing, humming and interference with the old set-up,' says Amautinuar. 'It was a huge stress and distraction to fight with the system to hear everything that was being said, let alone to hear it while I was simultaneously translating what I had just heard.'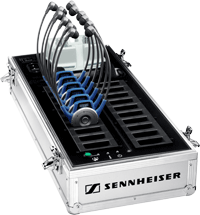 The new system uses 12 Sennheiser SDC 8200 series delegate microphones on gooseneck mounts, headphone jacks for listening to translations, and yes/no/abstention voting buttons. Amautinuar uses a Sennheiser SDC 8200 ID, which features a series of pushbuttons and a back-lit display that allows him to take command of the translations. It took very little time for the interface to become second nature, so that he could focus entirely on the translation itself, paying no conscious heed to the technology.
Each council member uses Sennheiser Televic TEL 151 lightweight headphones, whereas Amautinuar uses the ultra-high fidelity Sennheiser Televic TEL 10. Finally, Kugaaruk purchased an SR 2020 D US transmitter for Sennheiser's Tourguide series of RF transmitters together with 12 Sennheiser HDE 2020 D US receivers. With the Tourguide system, uni-lingual members of the public can follow the proceedings.
'The Sennheiser equipment has made my job much easier,' Amautinuar reports. 'I can hear every detail of every statement, and the council members and public can listen to my translations with equally high-fidelity. It has worked flawlessly from the moment it was installed and I look forward to many, many years of trouble-free performance.'
More: www.sennheiser.com/sennheiser/home_en.nsf/root/professional-audio