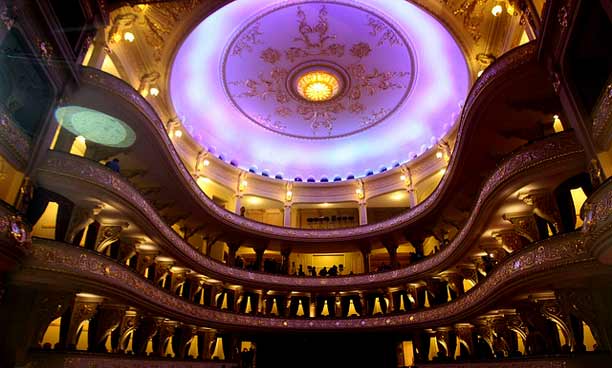 Poised to become one of the leading cultural centres in Latin America, Peru's Teatro Municipal de Lima is home to a new sound system, following an extensive fire and 12 years' reconstruction.
The US$20m project saw no expense spared on expert advice or technical solutions for the prestigious venue. One of the city's most important theatres, it was home to the metropolitan opera, ballet and drama companies before the fire in 1998. Lima's municipal authority requested a sound system able to offer the highest quality for the variety of productions to be staged in the venue – from ballet to folk music – and after software measurement and modelling, chose a Nexo's Geo-D with flown Geo-Subs.
Calling in both art and architecture experts, as well as the best Peruvian artisans, the restoration, uses pictures and design drawings from the original 1920 house, including 350 ornaments decorated in gold leaf. Now equipped with state-of-the-art acoustics, visual and safety technology, it is ready for business.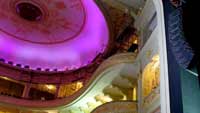 Chosen because of their cardioid dispersion pattern, nine Geo-D10 modules have been hidden on each side of an upper balcony sector, using a specially designed device from Teletec de Mexico, the installation company commissioned to rig and connect the system. With Nexo PS8 speakers providing fills for some of the numerous balconies in the auditorium, the system is all-Nexo. Controlled by EtherSound via optical-fibre connections from front-of-house, the system is powered by NXAmp 4x4 and 4x1 amplifier-processors.
Teletec worked with local sound designer Ricardo Mondejar and Jesus Aguilar from Sonotec Peru, the regional Nexo distributors. In turn, Teletec worked with Mondejar on the Official Opening ceremony hosted by President Alan Garcia Perez and Luis Castaneda Lossio, the Mayor of Lima
More: www.teletec.com.mx
More: www.sonotecperu.com
More: www.nexo-sa.com