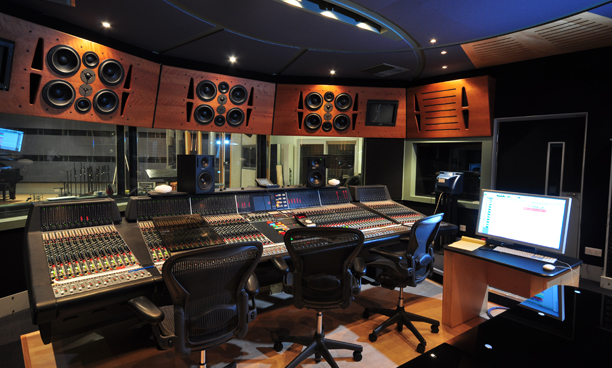 Running up to its tenth anniversary in 2011, London's Sphere Studios has completed an extensive refurbishment of its main rooms and an equipment update.
The programme included a complete rework of the layout of both of the larger studios, with care taken to leave the acoustics unchanged. Studio One now has smaller equipment racks that have been strategically placed so that all crucial gear is close to the engineer. Studio Two now has a SSL 4000G+ analogue mixing console – one of the last to be made and, according to studio owner Franc Cameli, in superb condition.
The main room refurbishment was handled by studio design specialist Munro Acoustics who handled the original design, so the company's knowledge of the studios ensured a smooth work schedule. 'Hindsight is a wonderful thing,' says Cameli. 'Having spent ten years with our original design it was time to address some of the ergonomic issues which had surfaced during that time. I sat down with Clive [Glover] and Andy [Munro] and went about resolving the issues.
'These were mainly based around the fact that the original furniture was so big, it took up most of the room and divided it into two, front to rear, leaving the client a little isolated at the back of the room,' he continues. 'The colours, which at the time were picked to be neutral, were actually in my opinion a little too neutral and did not make the rooms look and feel as special as I would have liked. So again, I came up with a new look and got the fabric guys to come in and implement this. Now we have rooms that feel spacious, look stunning and are much more suited to the differing needs of our clients.'
Conversion factor
One of the key equipment acquisitions is ten Prism Sound ADA-8XR multichannel modular AD/DA converters. Sphere has installed six ADA-8XRs in Studio One, and four in Studio Two: 'Upgrading our converters has been on the cards for some time, but was given impetus by our impeding anniversary, says Cameli. 'We spent a large sum of money on updating and increasing our outboard, as well as finally investing in a full complement of Prism Sound converters, in Studios One and Two.'
The units went straight into Sphere's racks where they have integrated seamlessly with the existing Pro Tools equipment. Sphere has also bought a standard Prism Sound ADA-8 converter.
'The introduction of Pro Tools HD forced us to retire our Apogee AD8000, which sounded great but only went up to 48kHz,' Cameli says. 'Our first project on HD at the time was Queen, we had to transfer their entire back catalogue before mixing Greatest Video Hits 1 in surround. So we bought the only thing available to us at the time and got on with it.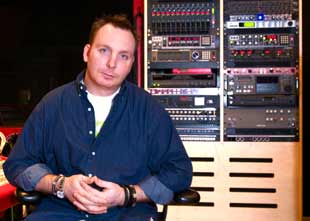 'I am always keen to improve our technical spec so we contacted Adam Crowe at Funky Junk who supplied us with several brands of HD converters to demo and carry out blind tests with our clients,' he continues. 'The results were not subtle, the ADA-8XRs were head and shoulders above all the others, both as A/Ds and D/As. Once we heard them we knew we just had to have them. What really drew us to them was their openness, the size of the soundscape they offered and their transparency.'
After ten years of running a commercial recording studio, Cameli believes that the secrets to success are an exceptional array of equipment and a professional but laid-back environment: 'Technically speaking, we thought long and hard about how to futureproof the building when we first designed it,' he explains. 'However, having such an extensive array of outboard backline and quality mics has helped us stay ahead of our competitors, especially as all of this equipment is available to anyone who books any of the room.
When Sphere originally opened, Cameli had a studio manager running the facility but in 2005 he took over the day-to-day running in conjunction with Simon Bohannon: 'We have done the impossible and turned it round to the point where currently all of our rooms are full all of the time,' he says. 'If I had more rooms I'd probably fill those too. The studios are now stunning and have a lot more vibe. We have solved the ergonomic issues that surfaced from the original design and I finally have a complex which is very much me.'
More: www.spherestudios.com
More: www.munro.co.uk
More: www.prismsound.com