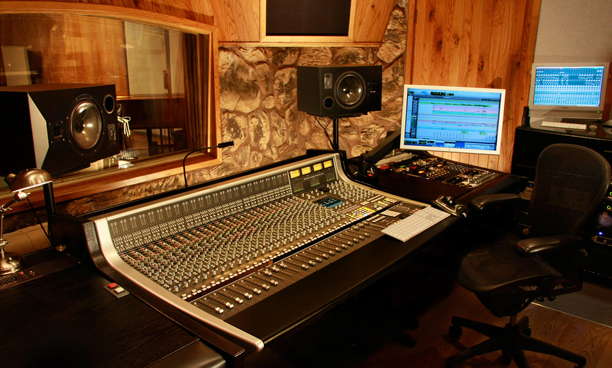 Updating its Studio A facility, Orange County's JEL Recording Studios has replaced an AvidControl|24 with a Solid State Logic AWS 900+ SE console/DAW controller. 'We provide recording services in Studio A for music productions ranging from rhythm sections to orchestras for commercials, regular release movies, television programmes, video games and music projects,' says JEL partner and president of Pacific Coast Presentations, Edo Guidotti.
With clients including Disney, Universal, Warner Bros and Green Day, Guidotti produces, orchestrates and contracts music for Pacific Coast Presentations, a full-service music production company specialising in music for film, commercials, video games and stage shows.
'We needed to accomplish large production recording projects with highly-efficient workflow, and we found that doing everything in-the-box with a controller and outboard mic pres didn't provide the efficiencies we had hoped for,' Guidotti explains. 'The AWS 900+ SE, through its busing structure, integrated DAW control for our Pro Tools HD3 system and its clear and logical layout, is the exact tool we needed to move forward.
'With the controller, we relied on our high-end outboard mic pres to deliver the sound quality our clients have come to expect from JEL. Now that we have the AWS 900+ SE, all our recording sessions begin with SSL's SuperAnalogue sound right from the console. This is an incredible time saver because we are not constantly patching in outboard gear. With the AWS, our API, Avalon, Chandler and Millennia mic pres are now used to further craft a specific sound or provide a particular colour.'
Another advantage is SSL's Logictivity Browser, which allows the AWS to connect to a Mac or PC via a standard Ethernet connection for Total Recall and AWSomation data and Midi data. 'The automation capabilities are also a great time-saver for the way we do work,' continues Guidotti. 'When we were relying on all outboard mic pres, each session required an intensive amount of time to log in settings. Further, while bringing up a session on the controller was instantaneous, recalling the exact positions of a knob on an outboard unit took time to reset. Because the AWS offers extensive recall and automation control, our baseline sessions now enjoy much more efficiency with a great sound. SSL also has a great reputation and a long list of great engineers familiar with its console topology. When we were looking for a console, many engineers highly recommended SSL.'
JEL Recording Studios has been in business for more than 30 years, recording award-winning soundtracks. Guidotti attributes this success to superior acoustic design and talented engineers coupled with continual equipment upgrades.
More: www.jelrecording.com
More: www.solidstatelogic.co