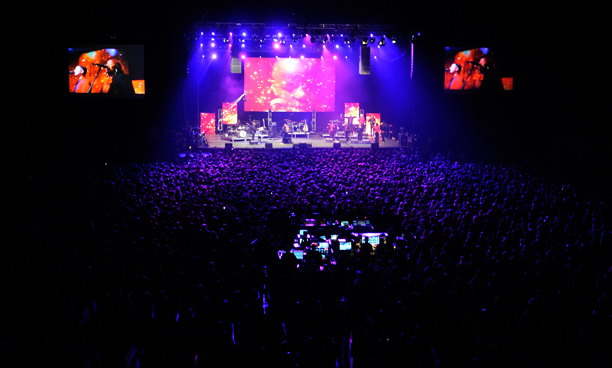 The Gospel and Soul Festival at the Papp László Sportarena in Budapest attracted around 10,000 people and gave Hungarian rental company Hangharmas an opportunity to showcase its new L-Acoustics Kara modular WST line array.
Starring the London Community Gospel Choir and Hillsong London Choir, the event used a main FOH system comprising 12 L-Acoustics Kara cabinets per side, with a hang of six Kiva ultra compact units with two Kilo LF extensions per side providing offstage fill. Additionally, eight SB18 subs (four per side) were flown, with 12 SB28 subs groundstacked (four in the middle in line and two cardioid stacks at left and right). The system was driven by LA8 amplified controllers.
Hangharmas had recently purchased Kara from L-Acoustics' Hungarian distributor Audmax, joining the Kiva system they already owned. Supplementary Kara cabinets were supplied by L-Acoustics Rental Network Agent Rezniczek Touring, from the Czech Republic.
More: www.hangharmas.hu
More: www.l-acoustics.com
More: www.audmax.hu