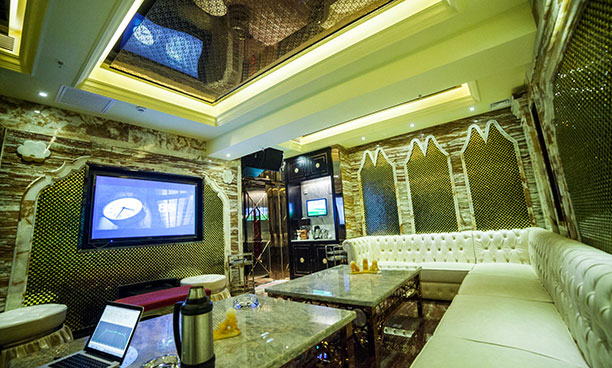 One of the largest and most exclusive clubs in Beijing, Babyface is an icon of the city's nightlife among the major clubs in the area. Its success relies heavily on its sound system – which includes the first PAG Uniline loudspeaker installation in China.
Opened in 2004, Babyface was refurbished and equipped with an APG SMX15-based sound system in 2011. While successful, owner Mr Wong decided that top billing among the young, wealthy elite of Beijing demanded something more impressive. As a result, 2013 has seen another redesign, including a new APG sound system.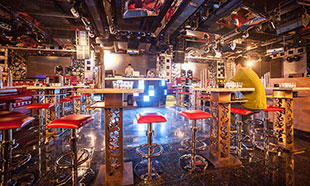 Where the previous brief was for a distributed sound system throughout the club, a full LR system was now required for redesigned main room, which incorporates a stage. Most nights offer is a show with singing and dancing, often with special guest. Certain nights are even sponsored by French cognac makers including Hennessy and Remy Martin.

To meet its various requirements, APG distributor BVCAM, specified a Uniline D system for the main room supplemented by DX12 and DX15 delays throughout the club with bass reinforcement from TB118s and SB115 subs. A number of separate APG systems were also specified for the club's private karaoke rooms.
With the support of APG's Mathieu Delquignes, BVCAM's Beijing installation specialist John Who supplied and installed two clusters of Uniline D (two UL115 and three UL210D cabinets) per side. The original SMX15s are used for DJ monitoring and sidefill. Low frequency reinforcement is provided by four TB218S subs under the DJ booth. In all, including the karaoke rooms and other spaces throughout the club, there are over 30 speakers around the venue.
'The client specifically requested a system that would not only deliver high SPLs with deep and powerful infrabass, but the sound needed to be clean and distortion-free throughout the frequency range,' Who says. 'Mr Wong wanted a system that would place him in a league above what the other clubs in the region could offer, and that is exactly what he's got. It's unbelievably loud throughout the entire club thanks to all of the delays we installed, but it sounds great throughout.'
'I'm particularly proud of this installation,' says APG's Mathieu Delquignies, who assisted with tuning and commissioning of the system. 'It's not a typical application for Uniline, but it does a fantastic job – better even than most dedicated club systems, proving once again that Uniline really is the most modular and versatile system on the market today.'
'Babyface also represents our first Uniline installation in China, right after our first Uniline sale to a Chinese rental company earlier in the year,' says APG VP of Export Sales, Bruno Garros. 'It's a clear indication that our strategy in the area is starting to bear fruit, and we look forward to more to come.'
More: www.apg.tm.fr