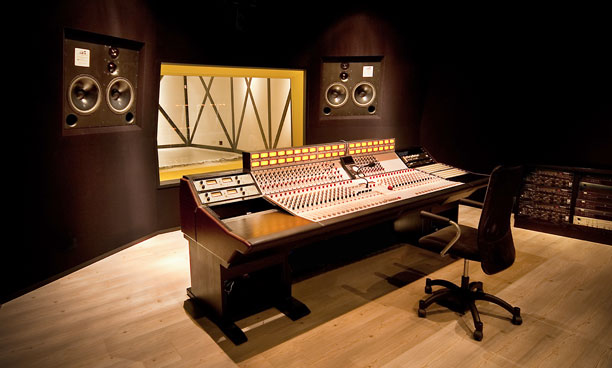 Leading Singapore TV/commercial audio facility Yellow Box has extended its operation with the opening of a new 'no-expense-spared' music recording and production studio.
'Singapore has never had a facility for audio like this one, where film and music are merged,' says Yellow Box Studios MD, Rennie Gomes. 'We foresaw this convergence of media a long time ago, and now music and picture are prevalent in all interactive and traditional media. The music production and recording facility will cover all of our postproduction needs, as we do quite a lot of music recording and ADR for our films and commercials.'
Opening the new studio is the latest move for sound designer, composer and company founder Gomes. His story begins in 1995: 'Singapore was already a hub for postproduction back in the 1990s, and, even before setting up Yellow Box, I already had a good pool of clients from around the region. So setting up in Singapore was a natural choice, given its strong infrastructure and economy.'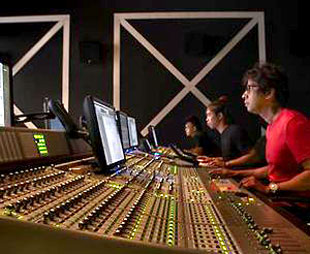 Yellow Box Studios began producing soundtracks for feature films, television drama series and television commercials from a central location. Now, it is expanding its operations with the new facility, which offers a dub stage and one of Singapore's largest recording rooms, in a light industrial unit near Changi International Airport.
'We were all aware of the challenging times the music industry is going through, but we knew we could make it work if we diversified the use of the room,' Gomes says. 'Singapore doesn't have many large recording rooms any more, which puts us in a good position to record 30-piece string arrangements or a 60-strong choir, both of which we've achieved since opening.'
The studio and control rooms are suspended on floating floors with fully-ducted, acoustically-damped air-conditioning. At its heart is a 36-channel Neve 5088 analogue mixing console partnered with a pair of ATC's flagship SCM300ASL Pro three-way active loudspeakers andoutboard from the likes of Chandler, Grace Design and TC Electronic. 'They were highly recommended by one of my senior engineers,' Gomes explains. 'We had heard a pair in another facility and were very impressed.
'Because of tight budgets, we are proving that paying a little more does, indeed, go a long way,' he continues. 'Engineers and musicians are bringing in their favourite mic pres, amps and other gizmos to test in our room, and they're amazed at the results. We're finally able to do large-format recording because being able to hear an accurate bottom end matters when you're doing large string sessions and band recordings.
'Having such a facility also attracts mid-level to high-end projects to our shores, projects we work on are increasingly for an international audience. In a sense, we are bringing back the romance of a great recording experience without any compromise – a dying art, really.'
More: www.yellowboxstudios.com
More: www.atcloudspeakers.co.uk/professional