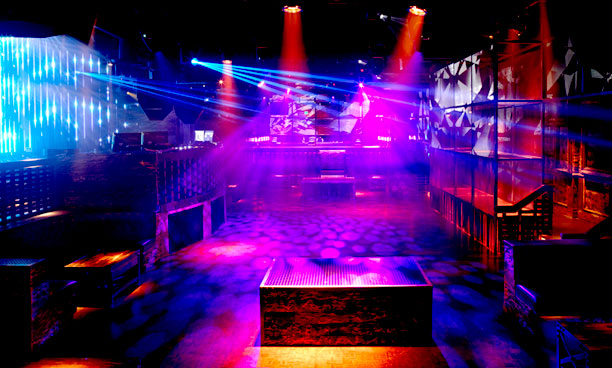 Aiming to 'capture the eclectic, yet unmistakable style and energy of Los Angeles', the new Sound nightclub evidently regarded sound as an essential element. Blending modern décor and industrial touches, Sound's lighting design was handled by SJ Lighting and its sound system by collaboration between Funktion-One and Sound Investment Audio.
'Sound's environment is designed to be an ever-evolving one, so that each visit to the space will present a new experience to the club-goer.' says Rob Vinokur, founder and CEO of Muse Lifestyle Group, the company behind the club. 'One night, they could experience an underwater party, the next, it might be an enchanted forest.'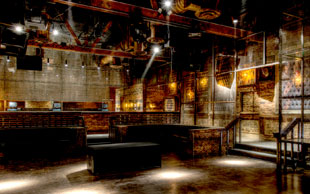 While this is reflected in the visual elements of the club, the audio set-up is focused on performance: 'The design is based around a new range of components that Funktion-One has been working on for a while now,' says Sound Investment Audio's Todd Konecny. 'These components have an extremely predictable directivity factor and high sensitivity, so it is straightforward to arrange the system for ideal coverage and SPL in the room.'
Each of corner of the room has flown Funktion-One mid-high loudspeakers, which are supplemented by two Funktion-One Resolution 2 full-range enclosures and three loudspeakers from the new Funktion-One range, with the latter supplying mid-bass frequencies.
In addition, four Funktion-One F221 dual 21-inch subwoofers and four Funktion-One custom ultra subwoofers are positioned on the floor. Eight Funktion-One F101 compact loudspeakers, offering 90º of horizontal and 70° of vertical dispersion, have been prescribed for in-fill in the peripheral zones.
'The open nature of the room and its layout facilitates the combination of flown low-, mid- and high-frequency speakers together with bass units. The venue is open, so this layout has an ideal coverage pattern,' Konecny says. 'The entire listening audience is essentially in the extreme close field – some as close as six feet from the sound system. This precludes the use of products that are designed to work in very large spaces or require a high number of devices to reach a specified SPL, but the system still must be capable of producing 120dB nightly.
'Another consideration is the spectral content of EDM [electronic dance music], which is dramatically different from conventional music, and the amount of fidelity that is required in the low frequency ranges is greater. Modern day EDM has multiple layers of kick and bass lines that are extremely difficult for conventional subwoofers to accurately reproduce, since they are designed around self-resonance.
'Associated with that challenge is the fact that floor space is heavily monetised so there is a limit to how many subs you can put in the room. Fortunately, Funktion-One excels at all of these issues. The speakers sound great even when you're right up on them and the low frequency devices have as much fidelity as the mid and high end speakers, and handle tremendous amounts of power with high sensitivity.'
The system is driven by six Funktion-One branded MC2 Audio E90 amplifiers, three MC2 Audio T1500s, two T3500s, two T2000s and one T1000.
'With Sound, we've created an exclusive nightlife destination that brings guests into an environment of movement and energy,' Vinokur adds. 'Sound is not a place to simply people watch, it's a place for an exclusive group of tastemakers, industry insiders, celebrities and music fans to shed their stresses and have the time of their lives.'