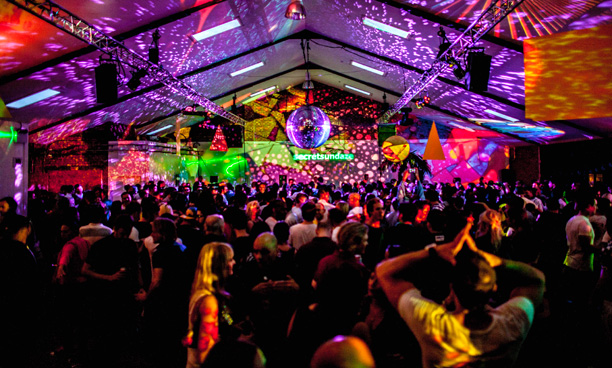 Orbital Sound has completed a major installation at Oval Space, East London's prestigious multi-use arts and events venue. Involving a new sound reinforcement system, the project is one of the first permanent UK installs for the d&b audiotechnik V-Series line array loudspeaker system.
Oval Space's principal requirement was to generate full-blown nightclub levels for DJ nights, loud-but-clear sound reinforcement for live acts, plus high speech intelligibility for corporate events and presentations.
Featuring two principal performance and event spaces totalling 7,500-sq-ft, Oval Space hosts events ranging from DJ nights and live bands, to corporate functions, film screenings and fashion shows. The venue was looking for a highly flexible sound system, capable of handling the broadest range of speech and music programming, and selected the d&b system from Orbital after a comparative test of four major loudspeaker brands.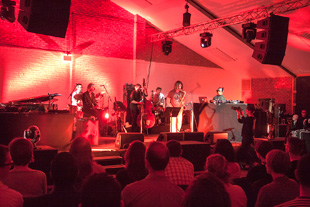 A critical factor in the final choice of loudspeaker system was the ability to minimise sound spill that might invite complaints or threaten the venue's licence. With the exception of the d&b audiotechnik system, all other brands demonstrated unacceptable degrees of sound leakage. The d&b V-Series proved that through careful system planning and placement, backed by extensive on-site testing, the sound could be contained successfully within the venue.
'We have a flexible, dynamic venue here, and were keen to match the capability of our spaces with the choice of sound system,' says Oval Space owner, Jordan Gross. 'We know music well, and wanted the best-available technology, so we were looking for the ideal system to deliver speech and music with the utmost clarity and quality. The system had to work equally well for corporate projects as for the largest-scale music events – whether involving live bands or DJs.
'We tried four major-brand systems from the club and installed-sound market, with d&b audiotechnik coming out the clear winner. Orbital gave us excellent advice and support throughout the process, and we are delighted with our choice. It can go impressively loud, while still retaining its intelligibility, and everyone is telling us that the sound here is fantastic – that's exactly the kind of positive reaction we were looking for, to help attract the high calibre of promoters and events for which Oval Space is designed.'
Before making its final choice of system, Oval Space trialled the d&b system at two contrasting events – the Bugge 'n Friends 2012 tour in July, featuring the spectacular Norwegian jazz ensemble with keyboard player Bugge Wesseltoft, followed by the Mixmag Live mammoth summer party, with dance trio Above & Beyond. A consistent and clear result, generated throughout the space, helped to seal the venue's choice.
The system is configured as LR arrays, comprising two d&b audiotechnik V-8, one V12 and three cardioid V-Sub loudspeakers per side, with two d&b audiotechnik Q10 units each side for the delay. DJ monitoring duties are handled by two d&b E12 loudspeakers, together with two E15X-Subs.
Orbital installed the new system with a BSS Soundweb London Blu-100, to provide 12-input/8-output routing, with presets for easy level control – ranging from relaxed evening listening, to early-hours nightclub levels. An Apex Hera sound level controller, with its associated Leto remote display, allows the venue to keep an eye on instantaneous or average SPLs. Although installed as a semi-permanent system, the loudspeakers can be de-rigged if required to suit a particular event, and elements of the system can be used in other spaces around the venue.
The installation is scheduled for expansion early next year, to accommodate the outside terrace areas of Oval Space – this will use Weather Resistant 8S loudspeakers from d&b audiotechnik's White range. Oval Space also plans to augment the main rig with two d&b J-Infra subs, which will become part of the sub array, keeping the LF energy focused into the room and away from the walls, to minimise spill. The existing V-Subs will continue to deliver the system's punch, with the J-Infras filling in the very lowest frequencies.
More: www.orbitalsound.com
More: www.dbaudio.com