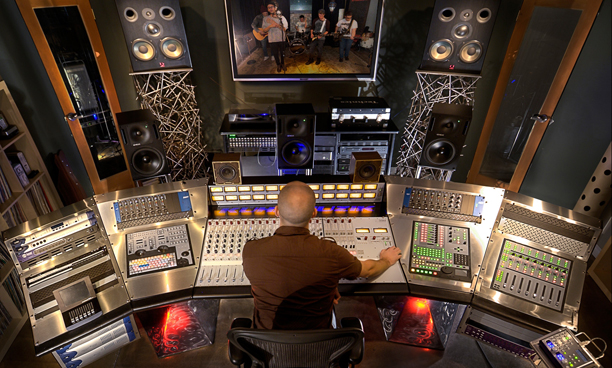 A new Rupert Neve Designs desk is the centerpiece of Kühl Muzik Studios in Toronto, home of producer, engineer and owner Gary Honess,
Mounted on a custom-made, wrap-around stainless steel console made by Zin-de-Zine, the 16-channel 5088 discrete analogue mixer provides summing, mixing and routing, while the console places the principal components of Kühl Muzik's hybrid digital/analogue set-up within convenient reach.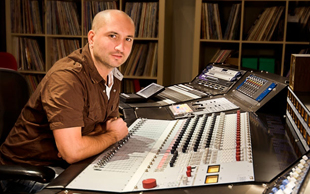 Honess, who has been engineering and mixing for 15 years, began investigating his analogue console options in 2011, trialling different desks in the studio for extended periods: 'I had been recording the same mix each time I had a new console in, summing it down through as many channels as possible. So I had references to go back to and hear the different characteristics of these consoles,' he says. 'As soon as I heard the 5088 I thought, this is the one I want. I loved it right away.'
Formerly Q Music Studios, Honess took over the facility in November 2011 after working as chief engineer for the previous owner, Canadian film composer, Donald Quan, for more than five years. The hybrid digital/analogue set-up – which is designed for mixing music for film and television as well as for recrding bands – combines the Rupert Neve Designs 5088, a Digidesign Pro Tools|HD workstation, panels from a Digidesign ProControl, analogue microphone preamps and equalisers, digital reverbs and other ancillary equipment. A Genelec 5.1 monitor system and Quested stereo main monitors complete the set-up.
'It's still a work in progress, but all the main bits are in there,' Honess says. 'There are a few more renovations I need to do, which will happen this year, then I'll go into full launch mode.'
In the meantime, he has given Kühl Muzik a soft launch and has started to introduce his clients to the new 5088 desk. 'All of my clients love it,' he reports. 'It does the job nicely. As soon as I run my mixes through it, it's quite a big hit. Most of the time they hear it as making everything sound more musical.'
The unique stainless steel-panelled console into which the equipment is installed, was designed in collaboration with Robin and Cynthia Keus of Zin-de-Zine. Dubbed the 'Vimana' (a Sanskrit word that can mean temple, palace or chariot of the gods) it is accompanied by metal speaker stands for the studio's Quested monitors that were also designed by Zin-de-Zine.
Honess reckons that the metal structure matches the profile of the console: 'We wanted a smooth contour across the full width of the desk,' he explains. 'The only way to do that was to separate the 5088's meter bridge and move it back slightly. It actually allowed me to put my logo right in the middle. I put some nice lights underneath there, and it also acts as a heat vent.'
More: www.rupertneve.com
More: www.zindezine.com