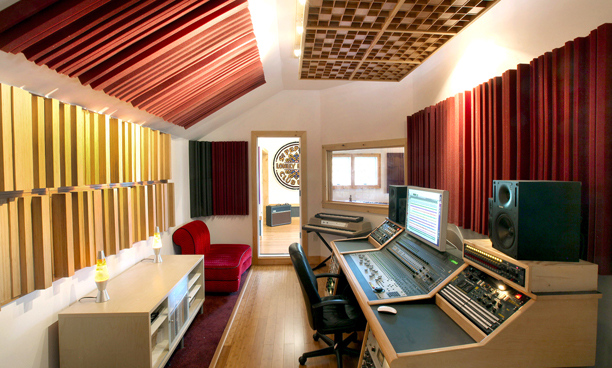 Relocating his SoundCheck Republic Recording Studio gave owner/engineer Seth Powell the opportunity to use the latest methods of sound isolation and control. He called on Pro Sound Associates… who turned to Auralex Acoustics.
As the new studio was to be located on the second floor of a large historic home in a residential area of East Greenbush, NY, sound isolation was a key consideration. In order to provide a space that was acoustically accurate, the room was completely gutted and redesigned to ensure the flow and wall configurations are correct.
The main isolation component was Auralex's SheetBlok.
Made of a dense, limp-mass vinyl material, SheetBlok is around 6dB more effective than solid lead in stopping sound transmission. It acts as a thin, dense sound barrier layer in walls, ceilings or floors and is most effective when used as one component of a multi-layered construction scheme.
'SheetBlok made a huge difference in keeping the sound isolated to the studio,' says Pro Sound Associates owner, Dominick Campana. 'We pretty much went all out in sealing the room and even created custom inserts for the windows. After installing the SheetBlok, we had a full rock band practice in the studio and it measured 124dB inside the room and there was absolutely no sound outside.'
A range of Auralex treatments played an important part in the studio's construction phase, as well as post-construction. Along with the SheetBlok barrier, Auralex RC-8 Resilient Channel and U-Boat Floor Floaters were installed. Wall treatments followed, including Auralex's WavePrism and QuadraTec bamboo diffusers, along with Studiofoam Metro acoustic foam.
The RC-8 24-ft x 8-ft resilient channels were used ensured that the walls were separated from the actual structure, while U-Boats were used to support the framing, and isolate and decouple the walls from the surrounding structure.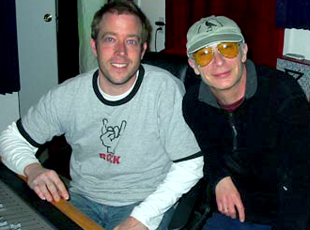 'A predominant feature of the studio is its use of bamboo,' says Campana. This is served by WavePrism and QuadraTec diffusors (part of Auralex's Sustain Bamboo Sound Diffusor Series), along with theenvironmentally friendly 4-inch StudioFoam Metro, which is used throughout the space. The QuadraTec's tiered design provides scattering, giving a musical character to the dispersed sound. The WavePrism, meanwhile, eliminates flutter echoes and other acoustical anomalies without removing acoustical energy from the space. The differing heights of protrusions of the acoustic Studiofoam Metro products serve to spread sonic energy out in the time domain, as well as each absorbing a slightly different slice of the frequency spectrum
'The Auralex bamboo diffusors were the perfect match both aesthetically and acoustically for the project,' Campana explains. 'The use of the diffusors provides the ability to open the space up in a really natural way, resulting in a response associated with much larger rooms.'
Kitting out
With the build complete, SoundCheck Republic was quickly furnished with equipment and has already been used by Graham Parker, The Figgs and The Charlie Watts Riots among others.
Based around a Pro Tools 9.1 system – running on a Mac Pro (8-core processors) with a Pro Tools HD3 Accell core and two Digidesign 192 I/O interfaces – recording calls on a Digidesign Control 24 surface, along with a Neve 8816 Analog Summing Mixer and a UAD-Quad Omni Card to support plug-ins. Among a wealth of processing plug-ins are CS-1, Neve 88RS and SSL E Series channel strips.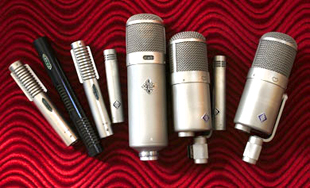 Monitoring is taken care of by Genelec 1031 and Yamaha MPS5 set-ups, with a Furman HDS-6 Headphone Distribution System and five HR6 6channel headphone mix stations for musicians.
The extensive mic cupboard includes a Vintage Neumann U47 (restored by Korby), Neumann U87, Royer 121 Ribbon Mic, Sennheiser MD421s a matched pair of AKG C451s. There are also Shure SM57/SM58a and KSMs, AKG D112 Aiwa DM57 (matched pair), Audio Technica 260XL and a Blue Snowball.
Adding to the vintage appeal of the set-up is an Ampex ATR-102 mastering tape recorder and Fatso Jr/Sr analogue tape simulator and compressor
Along with a very large collection of outboard and instruments, all are able to play their full part in the acoustically controlled live and studio areas.
Campana regards the finished facility to be so good that he plans to use the studio as a showcase, bringing in potential clients to show them studio construction examples and the different uses for the Auralex products and product line.
'Auralex's ability to provide a wide array of top-of-the-line products that are easy to install make them the obvious choice for me,' he says. 'From bass traps and corner traps to regular metro foam and the different types of diffusors, they provide all sorts of options that all can make a bad space sound great.'
More: www.soundcheckrepublic.com
More: www.auralex.com