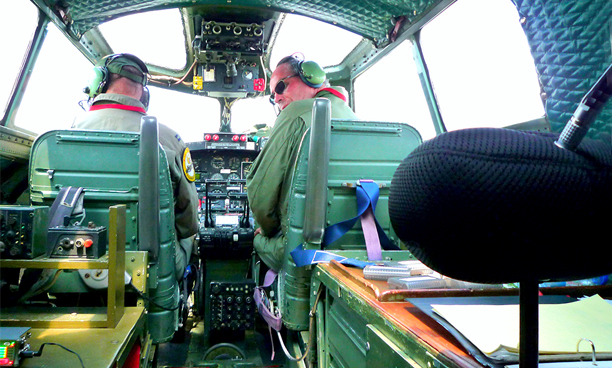 Serving games developers and industry racing simulators, Swedish company Pole Position Production specialises in high-quality recordings of all kinds of vehicle.
To date, the company has captures the sound of more than 100 vehicles – from fast jets, old warbirds and tanks to racing cars and motorbikes – all undertaken using a carefully-chosen collection of DPA microphones.
'We have tried a lot of different microphones, and have carefully built up a traveling bag consisting mainly of DPA mics,' says Pole Position's Bernard Lohr. 'We have found that, besides excellent sound quality, our main demands for microphones are the possibility to withstand high sound pressure while maintaining premium quality, and to be mountable so that we can avoid wind, rain and any unwanted noise.'
Pole Position used this 'first aid kit' to record the Lamborghini Murceliago R-SV for Electronic Arts' Need For Speed: Hot Pursuit (2010). The kit comprises eight DPA 4062 and four DPA 4061s miniature omnis, plus two 4021 compact cardioids. 'The low sensitivity 4062s are the big secret for recording exhausts and engines that have a tough sound level, which you can say that the Lamborghini has,' continues Lohr. 'The 4061s do the same job but are used where the sound level is lower. Our secret helper is the BLM6000-B boundary layer mount, which really does the job when it comes to avoiding wind at high speeds. The DPA 4021 has the highest resolution and is used for interior sounds, like inside a cockpit, as long as there is no wind.
'We have also successfully used the DPA 5100 mobile surround microphone for both interior and exterior recordings. These surround microphones, along with a DPA 4017 shotgun following the vehicle, makes for a truly realistic recording. Once, when listening back in headphones to our recording of a plane, we threw ourselves on the ground as it was so realistic we thought the plane was coming back right over us.'
When recording inside a vehicle, Pole Position usually records eight tracks. 'All cars are different, but for the Lamborghini we used three 4062s on the rear wing of the car, two of them close to the exhaust and one a bit further back,' says Lohr. 'In the engine bay we mounted both 4061s and 4062s, since you never really know what sound pressure you will have, and there is little time to adjust things when recording race cars.'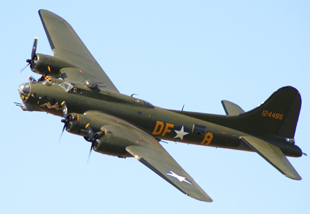 Pole Position also used its DPA 4062s close to the exhaust while recording the Sally B – the UK's last airworthy B-17 flying fortress – for Gaijin's forthcoming Birds of Steel, well as inside the plane by the bomb hatch. 'We also mounted two 4061s and the 5100 surround mic in the cockpit, and our two 4021s in the rear of the plane,' explains Lohr. 'On the outside we had two 4011s and the DPA 4017 shotgun.
'We also had the pleasure of recording one of a few existing Messerschmitt 109 G-6s recently, with an authentic Daimler-Benz engine. Once again, the DPAs proved to be outstanding. The recording we got with the DPA 4017 shotgun when this machine flew just a few yards away from us, is totally amazing. First you hear the screaming of the compressor, and then the roar of the engine.'
Among the growing number of sound companies moving into games production (see It's All in the Game), Pole Position started recording racing cars ago as a 'distraction' from music production. 'Right from the start our goal was to make the sound as close to reality as possible,' says Lohr. 'At that time the games world had its own feel for what a vehicle should sound like, and the sound experience was often not very exciting. Today every high achieving computer game developer knows the sound of vehicles in a game should be as close to reality as possible, and hopefully even a little better. In our recordings we leave our client every possibility to achieve their vision of character and camera view in postproduction.'
More: www.pole.se
More: www.dpamicrophones.com