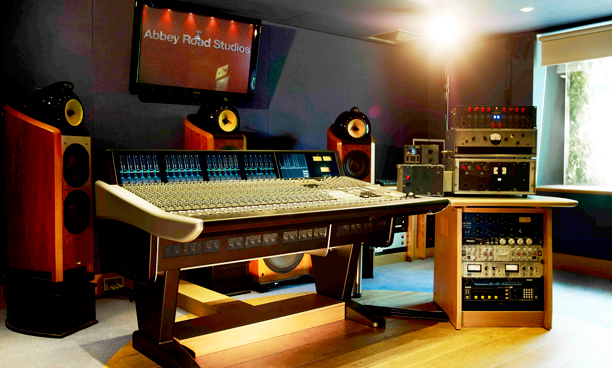 Abbey Road Studios has installed a Solid State Logic Duality SE console in a new production/mix room it has called Studio 52. The room will be available as a mixing and production facility for traditional client attended sessions and also serve the studios' new Online Mixing Service.
'When we decided to open a new mixing and production facility, the engineers were adamant that they wanted an SSL Duality,' says Head of Audio Products, Mirek Stiles. 'The Duality lends a hand to projects with no compromise.
'The channel layout and centre section are just the same as the legacy SSL consoles we know and love, with the added bonus of DAW control. I have come to the conclusion that Duality is the most compact and versatile large-format console for the modern studio.
'Throughout its history, Abbey Road Studios has always been at the forefront of innovation and technology,' Stiles continues. 'In this tradition, we are constantly evolving and expanding the services that we offer to clients all over the world. Over the past decade, Abbey Road Studios has introduced audio plug-ins and hardware reissues of EMI recording equipment, sampled software instruments and our ground-breaking Online Mastering Service. Because of Duality's ease of use and DAW control, we believe it will be a valuable tool to help our new Online Mixing Service.'
Building on its Online Mastering Service, Abbey Road recently announced a Online Mixing Service (as reported by Fast-and-Wide). This allows clients to book mix sessions online and upload pre-recorded files, along with instructions and examples, to the Abbey Road web site. Abbey Road engineers then take on the mix and upload results for client approval.
According to Stiles, the Duality will provide the efficiency required for the Online Mixing Service and will deliver audio standards that many people struggle to achieve in their own project studios: 'A lot of projects these days tend to be mixed "in the box" but we strongly believe that breaking a multitrack DAW project out over an analogue desk like Duality really opens up the sound of a mix,' he says.
'Our new venture opens up tremendous possibilities for the creative community worldwide,' adds Recording Engineer, Sam Okell. 'When starting a mix on an analogue desk, I'm able to get a rough balance of how I want the track to sound very quickly. Being able to reach for a fader, EQ, compression, panning and aux sends on each track is infinitely quicker than doing so with a mouse or control surface, where you can normally only access processing on one channel at a time. I find this a much more natural and intuitive way of working and Duality delivers this capability while giving me control of all facets of our Pro Tools software from the console surface. Duality is a win-win for everyone.'
More: www.solidstatelogic.com
More: www.abbeyroadonlinemixing.com