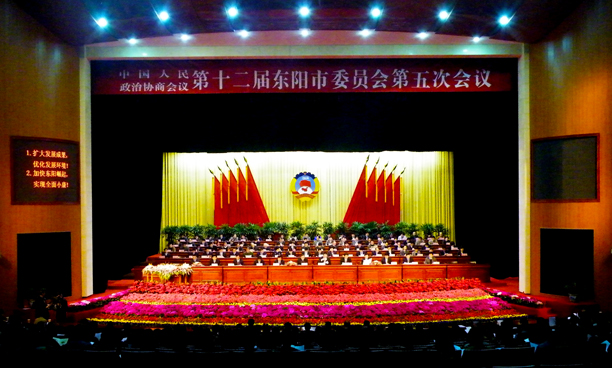 Built in response to economic growth in Zhejiang province, the Zhejiang Dongyang Theatre is part of a a new theatre complex, which has been equipped with cutting-edge audiovisual technology.
The 1,200-seat theatre calls on range of Fohhn loudspeakers, DSP-based amplifiers, remote control and networking technology. In all, 82 Fohhn loudspeakers (both conventional speakers and line array systems) have been installed in the theatre, including 22 AT-66 and 20 AT-10 systems from Fohhn's Arc-Series, eight AS-40 compact subwoofers, 22 Linea Series AL-20 close-field systems and four Linea AL-150 line source column speakers.
Six XM-4 wedges have also been supplied for stage monitoring.
In addition, 31 DSP-controlled amplifiers - 20 D-2.1500, ten D-4.750 and one D-2.750 - have been networked with two FC-9 controllers, enabling the entire system to be monitored and controlled using a central media control device.
Coordinated by Fohhn's Guangzhou-based partner, Shoushan Systems Integration, the installation has been designed to ensure the best possible speech intelligibility throughout the theatre, as well as delivering powerful and dynamic music reproduction.
More: www.ssitech.cn
More: www.fohhn.com