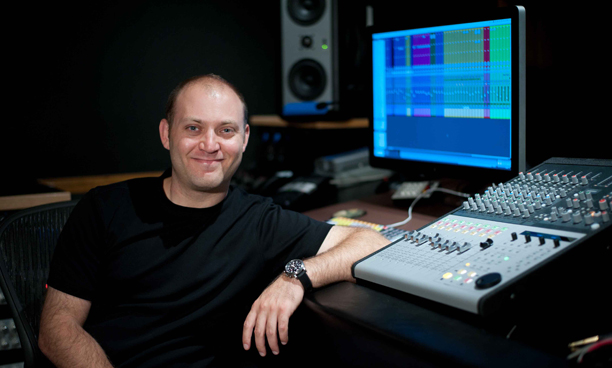 Representing Focusrite's return to the console market after almost 20 years, the first Control 2802 small-format recording desk/DAW controller has gone to Costa Mesa Studios in Southern California.
Having hosted the likes of Green Day and Whitney Houston, Costa Mesa is now following Focusrite's mixer heritage: 'I was considering spending a lot of money on a much larger console, so I spoke to Vintage King, and they strongly suggested that I demo the 2802,' says Studio Manager and sound mixing engineer, Nick Fainbarg. 'This is my first real Focusrite experience, and I'm extremely satisfied.'
The new Control 2802 acts as the studio's two-bus analogue summing mixer and DAW controller…
'I like the small footprint; everything is within reach. It's nice to have physical fader right there to write automation,' Fainbarg says. The Control 2802 has 28 inputs, comprehensive monitoring, stereo master bus compression and allows control of every major DAW. Eight class-A microphone preamplifiers and ultra low-noise analogue circuitry with extreme high-frequency extension provide the audio path, while Ethernet-based control enables DAW management and DAW/console functions can all be automated.
Included with the Control 2802 are Focusrite's Midnight and Forté plug-in suites. Modelled on original Focusrite hardware designs, these plug-ins provide compression and EQ. Plug-ins can be controlled and assigned to channels directly from the Control 2802 surface.
'The Control 2802 won me over with its high-performance stereo bus. As I add tracks into a mix, it has the headroom and power to I need in the stereo bus to create a transparent and punchy mix, and center information stays where I put it. The board has worthy mic preamps, a SSL style bus compressor, intuitive monitoring matrix and DAW controller in the same footprint. Don't let the footprint fool you; this mixer is very much high end and packed with rock-solid features. I give the 2802 two thumbs up.'
(Details of the Focusrite Control 2802)
More: www.focusrite.com