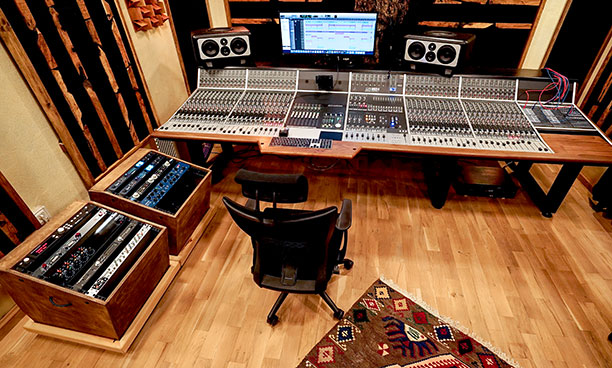 Among the largest animation and production studios in the Turkish capital of Ankara, ISF Studios is behind Rafadan Tayfa, the country's most popular children's animated series, as well as the 2017 cinema release, Rafadan Tayfa: Dehliz Macerası. Other recent projects include a live recording of the Turkish national anthem and the renewal of the ident for TRT Çocuk national children's television.
Inside the facility, producer/mixing and mastering engineer Mustafa Tarkan Ergün now finds himself behind a 48-channel Audient ASP8024-HE mixing console.
Established in order to serve all digital arts, especially advanced animation and production works, ISF Studios has become one of the pioneers of the newly developing animated film sector in Turkey. The upgrade came shortly before Minister of Industry & Technology Mustafa Varank told the Turkish that Turkey was increasing its potential in the animation sector.
'The Audient was our first choice in terms of its warm, analogue sound and numerous functional possibilities, as well as its affordability – which doesn't sacrifice quality,' Ergün explains. 'The desk has a sweet and warm saturation. At the same time, the ASP8024-HE graphic EQ gives the ear a feeling of freedom – not artificial, but realistic and soft. The bus compressor is also very good.'
Ergün is eager to share the latest projects to come out of ISF Studios as soon as they become public knowledge. 'It will give us great pleasure to be able to showcase the music and instruments with the sound of the ASP8024-HE,' he says.
The large-format British console, which includes patchbay and Dual Layer Control (DLC), was provided by studio specialists and Audient distributor, Akalın Müzik, who specified and built the complete studio.
More: www.akalinmuzik.com